by Stephanie Berenbaum – April 8, 2010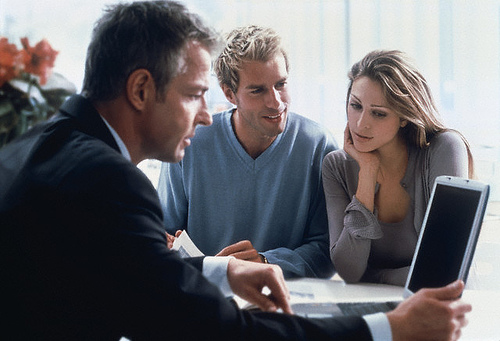 Are You In The Know About Hiring a Pro?
Have you been trying to get serious about your financial future and thinking that the time has finally come to hire a personal financial professional?   No matter if you have $5,000 or $5 million dollars to invest, we all have become a little gun shy trusting financial professionals after witnessing all the scandals surrounding the Bernie Madoffs of the world.  So, if you're about to hire someone to help manage your hard earned cash, how on earth can you determine if they are reputable or not?
I figured there would be a clear cut answer to this question. Not so much… There are many different angles to explore when choosing a financial professional, but after doing a lot of research and speaking with several industry professionals, I've narrowed it down so you can get started doing some Fab & Fru recon on your future finance advisor!
NAPFA
I had the pleasure of speaking with Ellen Turf, CEO of the National Association of Personal Financial Advisors – their NAPFA website is a great resource!   Ellen was like a breath of fresh air – she told me that first time investors should not be scared off by thinking they need tons of money to invest.  On their website under Consumer Info they have a very helpful Financial Planner Questionnaire – and answer key – to help you figure out what to ask a prospective advisor.
Fee Only vs. Commission Based Planners
Ask if your advisor is "fee only" or commission based.  Ellen explained to me the important legal difference between the two.  They are governed under separate laws — a "fee only" advisor has a Fiduciary Duty to the client – meaning they have to put your best interest first all the time.  A commission based advisor is one who makes money off specific investment recommendations – they are required to provide you with "suitable" recommendations – but this is not the same as "best interest" – meaning they might steer to you specific investments which provide them with bigger commissions.  Of course, there are MANY very reputable commission based professionals out there, but if you are just getting started, and do not plan to be pro-actively involved in making every investment decision with your advisor, it may make more sense to go to someone who has a fiduciary duty to protect your interests!
Reputation
Personally, I ended up hiring the same financial advisors my grandfather used!  He trusted the firm, they came highly recommended,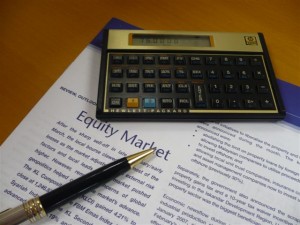 and I already had a degree of comfort when I started working with them.  Finding out who your friends and family trust is an excellent starting point!
License and Registration, Please
Ask what licenses your potential advisor holds and which organizations they are registered with.  You should know what professional training they have had and if they are currently registered with the SEC or the state.  You need to know which licenses they hold and where they are registered to make the background checking process easier.  Which brings us to our next point…
Background Check
Do A FINRA background check before hiring your financial advisor.  FINRA is the Financial Industry Regulatory Authority.  You can check out their Broker Check website or call their toll free number at 800-289-9999 for more information. To obtain further information , we were also advised to go each organization's website, where the financial planner is accredited.  For example, your advisor's associations may include- CFP, AIF, CIMA.   All of these organizations keep records of disciplinary actions and will also let you know if the individual is current with there continuing education and dues requirements.
|
Print
Pages: 1 2
8 Responses to "Choosing A Financial Advisor"