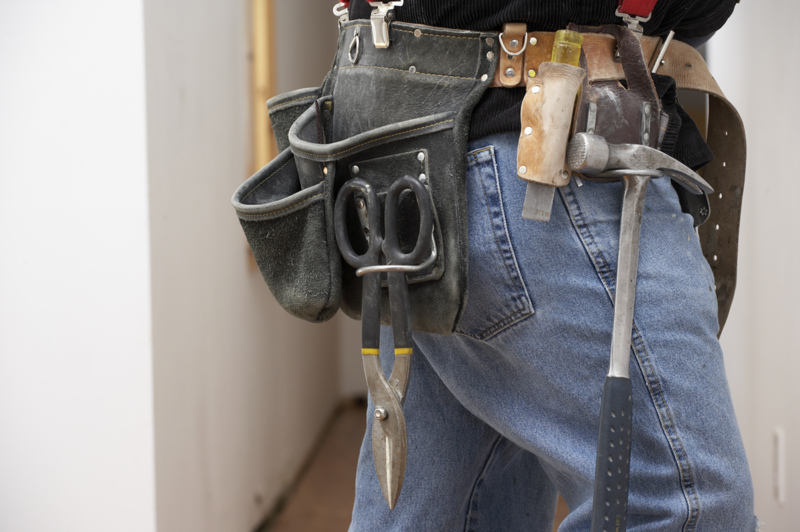 They say no one can make you feel inferior without your consent, but does the same hold true for someone making you feel cheap? Here's what happened…
A few months ago, I completely renovated my bathroom.  I had a set budget with a tiny bit of wiggle room, and I hired an honest, quality contractor who came highly recommended.   Of course the job took a little longer than planned, and of course small changes were made  during the job that slightly increased the overall cost of the renovation.  But I had approved those increases, and my contractor communicated well along the way – we completely enjoyed working together…that is until he gave me the final bill!
Out of nowhere, he had charged me for things like replacing a switch plate and door stop (that he had surprised me with on his own), he doubled charged for buying paint, and he charged for the time he decided that his tile guy needed to re-tile an area because he could have done a better job…  It all added up to be over $1,500! I was shocked.  He never mentioned that all the 'nice things' that he was doing without consulting me were actually going to cost me!
I invited him over so we could through the bill together and determine what was a fair final price.  But when I started questioning the bill, he became so offended that 'I didn't trust him', that he insinuated that I was cheap to haggle over $25 here and $50 dollars there.  He threw his hands up in the air and said "pay me what you want"- "Really, Mr. Drama?",  I said.  I couldn't imagine this normally sweet man purposefully playing me.  He actually appeared genuinely upset to the point I started questioning my own behavior.  I became so flustered and felt, well… so cheap that I deducted the double charge for the paint, and paid him the rest!
Isn't it normal to negotiate with contractors and workmen? Was I being cheap or frugal to question charges on the list?  Or was he being cheap to charge me without letting me know in advance?  If someone makes you feel cheap, does that mean you really are?  Did I do the right thing or did I get bamboozled because I let him push my buttons, and I lost my footing?  How would you have handled this cheap vs frugal situation?
|
Print