by Stephanie Berenbaum – April 28, 2010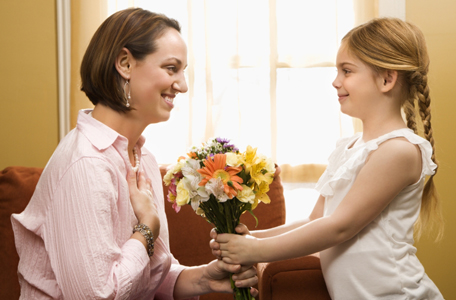 Pamper Your Favorite Mom for Pennies
Just as we were running around looking for Mother's Day gifts, we had the good fortune of running into our friends from Savings.com! They scour the web for the best deals so you don't have to – and thank goodness, because who has the time? Here are some of our favorite Fab & Fru gift ideas to help you thank mom for putting up with you!
SpaFinder – Sign up on Fab & Fru for chance to win $100 gift card!
Spa fans listen up!  If you have not signed up for our Fabulous & Frugal mailing list yet, now is the time to do it — because you will automatically be entered for a chance to win a $100 gift card from SpaFinder.com. Their mission is  to "empower people to find their perfect well-being experiences" – what could be better? I used SpaFinder.com and it led me to my favorite fab and fru spa of all time – Red Mountain Spa in Utah.  A great resource anytime, but of course even better if you have a $100 gift card to use!
Funniest Parenting Book Ever – Now in Paperback!
"Afterbirth – Stories You Won't Read in A Parenting Magazine" – the anthology edited by Dani Klein Modisett – just came out in paperback yesterday…I love this book! I gave the hardcover version to my own mom for mother's day last year, and she loved it too. But the new paperback version will allow you to give mom laughs for less.  I like to keep a copy by my bedside so when little parenting mishaps befall me (such as my son dropping the F bomb at a 4 year old's party – he must have learned that from his dad, by the way) I feel like I am not alone.
AND IF YOU HAPPEN TO KNOW A MOM IN NYC OR BOSTON, YOU ARE IN LUCK…
Afterbirth is also a Live Show — $20 theater tickets, ladies!
That's right, Dani is bringing her fun filled evening (called 'the Vagina Monologues for the Stroller Set" by the NY Post) to NYC and Boston, just in time for Mother's Day!  The Boston show is this Sunday May 2nd, 8pm at The A.R.T.'s Oberon – tickets $20.   And in NYC at Caroline's on Wednesday May 5th, 7pm – tickets just $20 plus 2 drink min. A copy of the book and tickets to the live show is a a very unique, fabulous – and of course, frugal – mother's day gift!  For more info please check out www.afterbirthstories.com!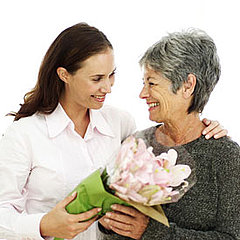 Say it with Flowers!
Of course it wouldn't be mother's day without flowers – this year you can send those lillies for less!   Savings.com has found some great discounts from FTD and Proflowers:
FTD is offering 22% off! Just click here for details!
And ProFlowers is offering 15% off entire flower order, plus a free glass vase!  Just click here for details!
Tasty Treats
Anyone else out there a Harry & David addict like I am? I (hint hint) always love getting their elegantly packaged treats in the mail.  Right now, you can get a discount for 20% off orders of $50 or more at Harry&David! Just click here and use code: 20SAVING!
Beauty Products
Remember the days of buying mom a Jean Nate bath splash gift set for mother's day? Bliss Spa's amazing line of beauty products is a much more current way to help mom "take charge of her life"! You can save 20% off all products plus free shipping at Bliss!  Just click here and use code: INSTYLE.
And, as we mentioned in yesterday's posting, don't forget to check out Salary.com to print out a customizable "paystub" to show mom how much you value all the hard work she does. Heck, I think I might print one out as a mother's day gift to myself! Happy shopping and many thanks to our Fab & Fru friends at Savings.com for the heads up on these discounts and deals!
|
Print