by Brandi Savitt – April 9, 2010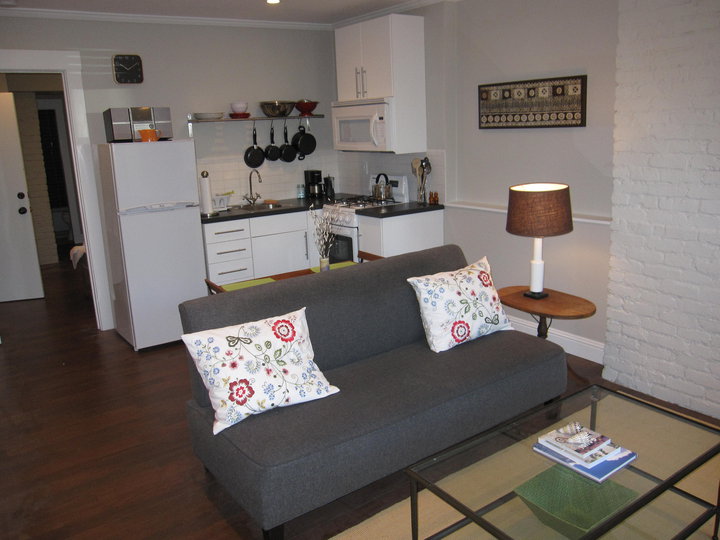 Turn Your Home into a Hotel Alternative
72 hours ago, my dear friend Kelly posted the newly renovated 'in-law apartment', in her San Francisco home, for rent on a few vacation rental sites.  Before she and her husband even activated the cable box downstairs, the unit was booked solid for the next two months!  As sudden managers of their own unofficial B&B, Kelly and Jason have transformed the extra space in their Noe Valley home into a money making venture for them and a homey oasis for thrifty travelers.
Most of us think that only people who own country or beach houses can successfully rent out their places on a temporary basis.  However, this long time European trend of renting your apartment, extra space or even a room in your home to travelers, has crossed the Atlantic and is rapidly becoming a popular way for city dwellers (who still want access to their space and are not interested in a long term rental) to make some cash on their coveted extra digs.
For the past three years, my next door neighbors in Brooklyn have also rented the extra apartment in their brownstone out to travelers.  They however enlisted the management services of Jennifer Short and Cloud Nine Rentals, to help them book, market and manage the details of renting out their unit.  Jennifer, who started Cloud Nine Rentals in 2006 filled me in on what it takes to make your rental a success!
Separate Entrance
"Having a unit that has it's own entrance is the ideal scenario for both the host as well as the guest", says Jennifer.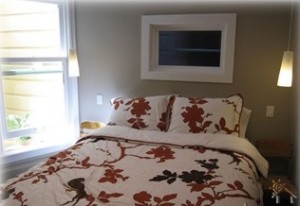 Lower Levels & Elevator Building Do Best
Because people are traveling with luggage, having to climb five flights of stairs is typically not an option!  Unless there is an elevator in the building, first and second floors do best.  Convenience is key!
The Kitchen is Key
Offering a clean working kitchen is a huge selling point when renting your space.  Have the kitchen stocked with dishes, cutlery, pots & pans, dish drying rack, dish soap, sponge, paper towels, spices, salt, pepper, olive oil, coffee, tea.  Besides the basics, Jennifer says people tend not to touch anything that looks 'used'.  Keep everything looking fresh and new!
Keeping It Clean & Clutter Free
Cleanliness is a huge MUST if you want to be successful.  Only provide WHITE linens, towels and bathmats to your guests. Dark anything makes guests feel dirty.  Hire a cleaning service to come when your guest leaves (& charge for it!). Properly taking care of the space will not only make your guests feel welcome, they'll give you rave reviews and keep business coming!
Keep Decorating Nice & Simple
Your guests expect their rental to have some personality, but for the best results, keep the space simply furnished and clutter free.
Take Stock of What You Have
Kelly suggests that before your first guest comes to stay, make an inventory list of everything that is the place. If something goes missing or is broken, you can take it out of your guests' security deposit.  But you need to know what's in place after each visit first!
|
Print
Pages: 1 2