by Stephanie Berenbaum – April 15, 2010

Our Pug Pico: Worth Every Penny!
Our pug Pico turns 16 today!  Happy birthday to my furry friend – a true gentleman, a loyal companion and the elder statesman of Pugs.
As Pico has gotten up there in years (isn't 16 the human equivalent of 112?), so have his medical expenses.  Of course, he is worth every penny.  Though I am usually one to think through expenditures carefully, anything having to do with Pico is the exception to this rule.  When I took him to the vet a couple months ago, they basically told me we could do a few hundred dollars worth of diagnostic tests, or just wait and see.  After all (they said gently), he has already outlived the average pug life expectancy of 13-15 years.  Without batting an eye I plunked down my credit card and told them to do any and all tests necessary for my Pico, and I don't regret it one bit. -He's fine, by the way. Very old, but 'perfectly fine'.
While it is impossible to put a price tag on your pet's health, the reality is that pet expenses can be exorbitant – especially as your pet ages and major problems arise.  So what's a pet owner to do?  I spoke with my vet and sniffed around to see what resources are out there:
Pet Insurance
My vet said they absolutely recommend this for owners of aging pets.  There are many companies out there, but VPI has been doing it the longest.  I spoke with VPI, and they said they will ISSUE policies on pets up to 10 years old (don't worry the policy will cover your pet as it ages, they just wont issue a new policy past age 10) .  Depending on the age and health of your pet, monthly costs for insurance may vary. However, in the long run, having pet insurance could end up saving you thousands of dollars.  If your pet is getting up there, consider taking out a policy.
Local Resources
Most cities publish monthly publications (here in LA it's called "Pet Press") that are distributed to vet offices.  In them they have listings for shelters, rescues, breed-specific organizations and mobile vets who may be able to provide you with discounted services.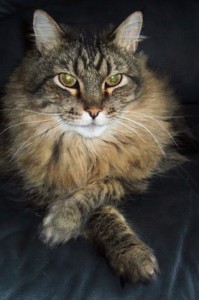 Work with Your Vet
If you are concerned about finances, consulting your vet – who knows you and loves your pet – is the best place to start when figuring out how to afford mounting costs.  If they know you, they will likely be willing to work out a payment plan.  Or you even may be able to help out around the office in exchange for discounted or free services!
Care Credit

My vet also told me about a resource called Care Credit - they offer a veterinary low interest credit card.  Check out the site to see what they can offer you. You know how we feel about racking up credit card debt, so I would say first try to work out a payment plan with your vet before resorting to credit.
Veterinary Schools
The American Veterinary Medical Association website and veterinaryschools.com have listings nationwide of vet schools that also may be able to provide you with discounted services.
The Humane Society website provides a treasure trove of information along with many helpful links.
The bottom line is that owning a pet is a major financial commitment – and not one that is expendable, like eating out! With major procedures easily costing thousands of dollars, you really need to approach pet health care costs the same as you would your own – namely with a mix of insurance and savings.
I am happy to report my faithful 16 year old pug is sitting at my feet as I write this – and I can't wait to give him his happy birthday hamburger tonight!
|
Print