by Brandi Savitt – April 22, 2010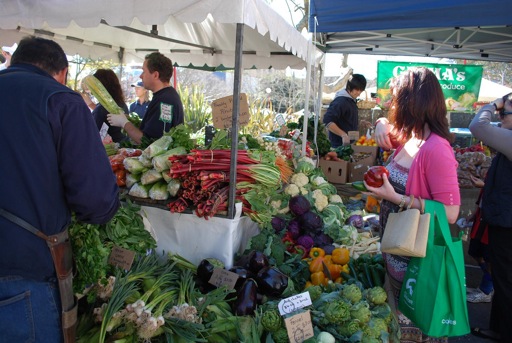 Earth Day: Save the Planet & Your Money
The year was 1991, and as founder and president of my high school's 'Eco Club', it was paramount that we set up our booth at the Chicago student Earth Day convention and celebration.  The other board members and I piled into Mark Huske's GIANT SUV carrying our boxes filled with stacks of one-sided color copies highlighting the recycling program we were starting at our school. As we opened the door to the auditorium to set up our booth, Jane's Addiction's Ocean Size echoed through the halls. We were totally going to SAVE the planet!
The reality was, other than my earnest intentions, the only (unintentional) recycling going on for me that day were my $3.00 thrift store Levis that I rocked along with my Mom's fitted sweater vest from 1968.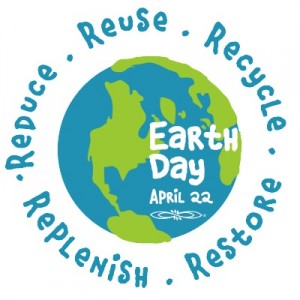 Hopefully, for most of us, the level of awareness and sophistication regarding the environment has come a long way since that day, and as we celebrate Earth Day's 40th anniversary, I got to thinking about trends, and the connection between the now mainstream Green movement and the reawakened popularity of Frugality.  And even though much headway has been made to engage people to live more responsibly in both categories, how do we go back to living life in a simpler, less damaging way without missing all the stuff we've been raised to love and rely on??
Waste Not, Want Not
"Waste not, want not" was one of my grandmother Lena's favorite sayings.  Like most who came of age during the Great Depression, her philosophy was simple.  If you take care of and value what you have, you will never be without.  Not only a very frugal mentality, but a green one as well!
Although people of that time had no clue how industrialism and the boom of commercialism would affect the planet, their frugality helped to stall the impact of their naïveté regarding modernization,  and how it would completely alter the mindset of  generations to come.  And it occurred to me that even though Grandma was my age in the 1950s – when many things were of course so different — a lot of the rules she lived by are actually fresh, frugal and yes – even green today!  As they say — everything old is new again!
Availability & Choice
Even when our parents were kids, their choices were less and availability was not constant.  Think about how much the world has changed in such a short time!  A mere 40 years ago, you could not get affordable apples or lettuce all year around.  Fruits and vegetables were not flown across borders for endless and beautiful supply at Whole Foods.  People ate what was in season.  Many still canned what they could for the winter, and used what they had until Spring.  Leftovers were transformed into a new meal, nothing went to waste and creativity ruled over convenience - very green & very frugal!
|
Print
Pages: 1 2