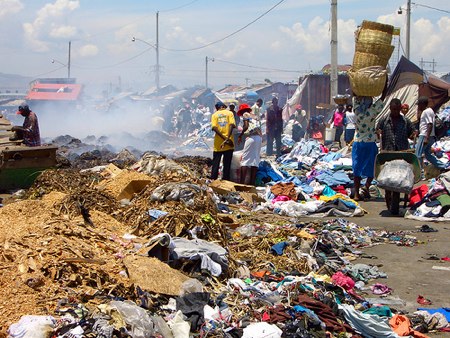 Fab & Fru Fundraising
Of course none of us have forgotten about the devastating earthquake that hit Haiti in January,  but like so many news events, as time goes on even the most daunting tragedies seem to fade out of the headlines.  But Haiti still needs our help.  With the start of the rainy season, Haiti needs help more than ever – and as quickly as possible!
As you know, our friends at Planting Peace have been instrumental in providing relief and medical supplies to Haiti, and right now they are offering an extraordinary opportunity for your donation dollars to stretch even further!  Between May 26th and June 8th, any donation YOU make to Planting Peace will be TRIPLED – yes, TRIPLED — by an anonymous donor! How Fab & Fru is that?!
As we've mentioned before, Planting Peace's  de-worming efforts accomplish so much with even the smallest donation – now the effect you can have with just $1 is even bigger!  If you donate by June 8th, your donation of $1 will de-worm 201 children, $10 will de-worm 2,001 children, and $100 will de-worm 20,100 children!  Talk about putting your money to work – this is an charitable investment with a guaranteed huge return.
With so much relief work still to do in Haiti, the problems appear so overwhelming it might seem like there is very little we can do as individuals to help, but that could not be further from the truth.  If you have a dollar to give, you can save hundreds of lives – it's that simple.  Please do not pass up this extraordinary opportunity to help save lives and impact a positive future for every child in Haiti!
|
Print