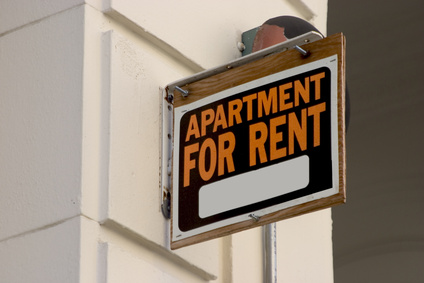 Insure that You're Covered
Do you RENT the apartment, house or condo that you live in?  Do you have renter's insurance, or do you feel like 'your stuff' isn't worth enough to insure?  Well, we wanted to know if renters insurance was really worth it for everybody or only those with A LOT to lose… Turns out, if you don't already have it, it's time to GET IT- and here's why!
Why Should You Have Renters Insurance
Many renters don't realize that while their landlord or the condo association they rent from has insurance, those policies only cover damages to the outside of the building, and they DO NOT COVER ANY of your personal belongings.  If you rent, you face the same risks as a homeowner if disaster strikes, if you are robbed or if someone is hurt in an accident inside your home and decides to sue.
Renters insurance is a relatively inexpensive way to protect yourself from major expenses and loss in case of fire damage, storms, accidents, theft at home and while traveling, and other catastrophes.  For as little as a few hundred dollars a year, the proper insurance will cover the cost of your belongings as well as 'additional living expenses' if you need to be temporarily relocated due to unlivable living conditions. (Keep in mind, insurance companies are notoriously slow, and you may have to front some immediate costs before seeing your full reimbursement)…
What Renters Insurance Covers
According to insure.com standard policies cover…
Fire or lightning
Windstorm or hail
Explosion
Riot or civil commotion
Damage caused by aircraft
Damage caused by vehicles
Smoke
Vandalism or malicious mischief
Theft
Volcanic eruption
Falling objects
Weight of ice, snow, or sleet
Accidental discharge or overflow of water or steam from within a plumbing, heating, air conditioning, or automatic fire-protective sprinkler system, or from a household appliance
Sudden and accidental tearing apart, cracking, burning, or bulging of a steam or hot water heating system, an air conditioning or automatic fire-protective system
Freezing of a plumbing, heating, air conditioning or automatic, fire-protective sprinkler system, or of a household appliance
Sudden and accidental damage from artificially generated electrical current (does not include loss to a tube, transistor or similar electronic component)
What Standard Policies Don't Cover
Damage from earthquakes and flooding are not covered under standard policies and require buying a separate rider.  If you live in a coastal region that is prone to hurricanes, you may also consider purchasing a separate policy for wind damage.
If you have expensive jewelry, artwork, antiques or electronic equipment, you may consider getting additional coverage for these items to ensure that they are fully covered for their entire value.
Make Sure You Get Replacement Coverage!
When you are shopping for an insurance policy, MAKE SURE that you purchase a policy that offers REPLACEMENT COST COVERAGE.  Many companies' default policies are ACV- Actual Cash Value.  DO NOT BUY a ACV policy- even if it's cheaper.
Actual cash value means, if you paid $1,000 for a computer five years ago, and it gets stolen today, the insurance company has the right to say that your computer has depreciated in value and is no longer worth $1,000!  The insurance company will pay only for the current value of the item (minus the deductible), but you still need to buy a new $1,000 computer…
Although replacement cost coverage costs slightly more, it is TOTALLY worth it because it pays for the cost of replacing the item- not just what the old item was worth!
|
Print
Pages: 1 2