contributed by LearnVest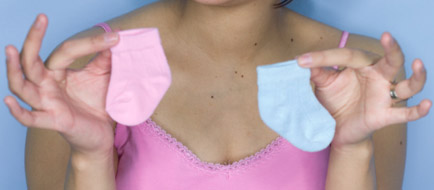 You may not be ready for a baby today, or even in the next five years. But, theoretically: Could your finances handle a little one?
Take a deep breath: According to the U.S. Department of Agriculture, a baby born today to a middle-class family will cost about $221,000 by the time she turns 18—not counting college! For more info, look at adetailed breakdown of child-rearing costs. Before you fall into a dead faint, remember that you won't shell out that whole sum at once.
We can't know whether you're ready for a baby emotionally, but you're probably ready financially if you can answer "yes" to at least 4 of the following 6 questions:
1. Do You Have At Least $20,000 In Savings?
First, you'll probably have to pay some out-of-pocket expenses for your pre-natal care and delivery, even if you have insurance. A normal pregnancy typically costs between $6,000 and $10,000—much more if you need special care or a procedure such as a C-section. Next, your baby's first year will cost approximately $8,000 to $10,000 (more if you live in a high-cost-of-living urban area). Plan to have at least $20,000 in the bank at the outset.
2. Do You Have Debt Under Control?
If not, aim to get your debt to manageable levels before embarking on parenthood.
3. Are You Saving 10% Of Your Pay?
(Hint: You should be, whether you're planning for a baby or not.) We're big fans of automatic transfers from your paycheck to your savings account. You're saving specifically for a baby, so this saving should be in addition to your 401(k) or other retirement savings.
For the rest of quiz, go to LearnVest!
Follow LearnVest on Twitter @LearnVest! Follow Fab & Fru on Twitter@FabandFrugal!
|
Print