contributed by LearnVest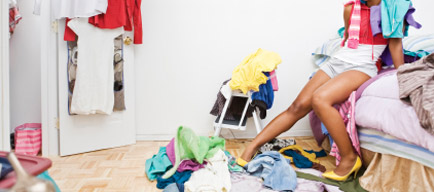 Although we try to overlook the "dry clean only" tags on our favorite clothes, the cost of looking sharp is steep. We could easily blow $50 on a few blouses and dresses (five blouses at $6 each, plus two dresses at $12 apiece). If we did that once per month, it'd come out to over $600 each year.
But we don't. Instead, we follow these 6 rules:
1. Don't Overdo It.
Only dry clean items like wool coats once per year. Between wears, use a garment brush to get rid of surface dirt.
2. Freshen Up.
Spot-clean stains with an instant stain remover stick. To remove stray odors and daily dirt from lighter pieces like slacks and blouses, use products like Dryel or Woolite's Dry Cleaner's Secret.
To read the rest of the Tips, go to LearnVest!
Follow LearnVest on Twitter @LearnVest! Follow Fab & Fru on Twitter@FabandFrugal!
|
Print