by Stephanie Berenbaum – June 24, 2010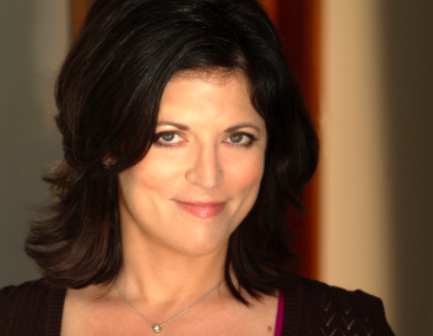 Dani Klein Modisett: Wisdom Earned One Tip at a Time
Even in tough economic times, many college graduates leave school with the master plan of pursuing their dream career and making a gazillion dollars doing it.   But what happens when reality strikes and you find that no one wants to pay you for your passion (at least not yet), and you have to take a job that seemingly has nothing to do with your future?
Recent college grads & ANYONE who is unhappy at work, LISTEN UP: Instead of adopting the mind set that you're trapped in a dead end job, change your attitude and you might just change your future.  According to one woman who's been there, the job(s) you hate today may actually lead you to do something you love tomorrow!
Meet Dani Klein Modisett;  writer, producer, actor, teacher — and mom!  My first introduction to Dani was when a friend brought me to see Afterbirth – the live show Dani created, produces, directs and performs in.  Afterbirth features actors and writers performing original monologues about "how becoming a parent changed them unexpectedly and forever".  The show was hilarious and dead on.  I loved it!
The night I went to see the show just so happened to also be the launch party for the Afterbirth book.  Dani was glamorous in a glistening frock, so funny and playing to a packed house.  I remember thinking – ok, here is a mom who also has a show, a book, a following… How did she get here?  I figured this much of a multi-tasker must have an inspiring story…
Dani's college days were spent as a Theater major at Dartmouth – what could be more idyllic, right?  But, as we all know, the prestige of an ivy league education doesn't pay the bills once you are on your own- you actually need to go out & find a job! Which is exactly where Dani found herself upon graduating.  With no slush fund from her family to fall back on, nor the prospect of a lucrative first job, Dani focused on the reality of affording life in New York City — while pursuing her dream of becoming a successful actor.  She soon found that in addition to memorizing lines for auditions, she also got a lot of practice saying,"May I take your order?"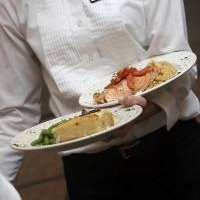 In addition to waiting tables, Dani also picked up other jobs to pay the bills.  She put in time as both an administrative assistant and as a paralegal.  None of the above probably sound, on the surface, like they have much to do with her current career success. But these jobs, Dani says, are exactly where some surprising and invaluable lessons were learned that led her to where she is today!  As she says, every moment that you think is "the BIGGEST drain of your intelligence" can actually help provide you with skills that will help you succeed down the road.
Now, look, Dani's not saying that while she was in the thick of an exhausting shift that she was blissfully focused on how much her interchange with angry customer #17 was going to help her stand up career one day.  But in retrospect, she sees the MAJOR effects of these seemingly uninspiring jobs almost every day!
|
Print
Pages: 1 2