by Brandi Savitt – June 25, 2010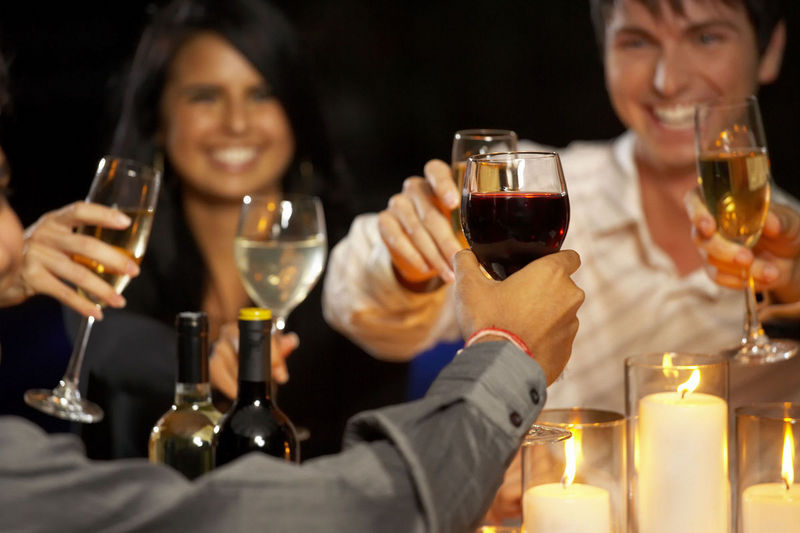 Let the Course of the Evening Move You
If you love to cook and entertain, then you know that throwing a four course dinner party for 6-10 people can get quite elaborate – and quite expensive. But we found a fun Fab & Fru alternative to a formal sit down meal that is perfect for food loving friends and neighbors to do together!
I live in a four flat brownstone in Brooklyn, and my neighbors and I had been planning a building get together FOREVER, but no one seemed to want take charge of the whole event.  And then someone had a brilliant idea- "let's have a progressive dinner party".  It was perfect!
What the Heck is a Progressive Dinner?
No, it's has nothing to do with politics or philosophy (but I suppose it could)…  A progressive dinner is when multiple homes host a dinner party- together.  Each house or apartment is not only responsible for preparing a dish, but all of the guests actually move to each host's home to partake in the next course of the meal.
Keeping the party in walking distance is key- especially if there is drinking involved!  Because there is 'inter-course' preparation to do for each host, and to keep things easy and flowing smoothly, the idea really is perfect for people who live in the same building, on the same street, or at least within a block or two of one another.
Putting it All Together…
Decide on the Guest/Host List & Divide Duties

It's always best to invite people that are into the idea!  Everybody's good at something, so talk amongst yourselves and find out who wants to make & host each course.
Determine a Budget
Various dishes and courses fluctuate greatly in price.  And then there's the alcohol…  At our party,  we decided to set a budget for the entire event.  We determined what we wanted to spend as a group, and then divided the costs equally between all of the participants.  This way, no one felt like someone had contributed significantly more than another.  We decided on a budget of $35 per person for all food, wine & cocktails.

Pick a Theme
It's fun to choose a theme for your progressive dinner so you can explore the foods, wines and traditions of a specific place.  We picked Spain!
Our dinner party was such a success that it progressed right on through… until 2:30 am. Luckily, we were all already home! It was fabulous, frugal & fun — and it certainly won't be the last.  Oh, and I may have forgotten to mention the most crucial ingredient – you do have some terrific neighbors — like I do.
Our Menu!
Cocktails
Cheese, Meat & Olive Plate

–A wedge of Manchego cheese,  slices of jamón Serrano, bread & green olives!
Tapas
Main Course
Dessert
Print