by Brandi Savitt – June 21, 2010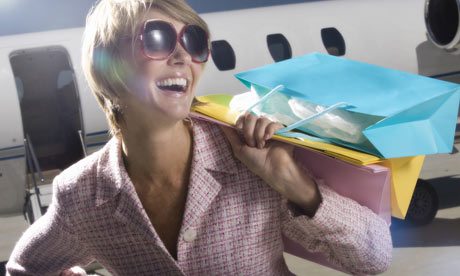 Fly High but Not Quite as Free as a Bird
Whether you realize it or not, you may have been racking up frequent flyer miles and accumulating credit card points that could help you save some significant cash on your next vacation! Airlines introduced traveler incentive programs in the 80's to help foster customer loyalty by offering award points that could be redeemed and applied to airline tickets, hotel discounts, dining and ground transportation.  And although it is not quite the hassle free and fee free experience it once was, you should NOT let your hard earned perks go to waste!
Check Your Accounts, Consolidate & Double Your Miles
People who travel a ton for their job know how to work the system.  They fly almost exclusively with one company and their sister airlines in order to receive priority when boarding, upgrading, and getting into the lounge.  However, if you're like me, I typically shop for the cheapest flights leaving me with unused miles scattered across three different reward programs plus all of my unused Amex points (which can only be used on Continental affiliated airlines).
The first thing to do is to check all of your accounts and see if you have enough miles in any of them to redeem a ticket.
If you want to take full advantage of any rewards program, PICK A FAVORITE AIRLINE and try to fly it whenever you travel.  One option is to choose the fleet of airlines associated with your credit card.  This way you can apply your credit card points to an airline where you are also accumulating points every time you fly.  This will DOUBLE your opportunity to take full advantage of the relationships between your preferred airline, their sister airlines and the perks offered by your credit card company.
Plan Ahead
To ensure redeeming a seat on a flight using miles, you MUST plan as far in advance as possible to get seats for the least amount of points possible-or any rewards seat at all.  This holds especially true if you're trying to book multiple reward seats on the same flight.
Remember that there are black out dates when booking flights.  You cannot book a rewards ticket during any major holiday or the days surrounding.
Keep in mind, that these days there are very few super saver reward seats available at all, let alone to favorite destination spots during peak season.  Airlines tend to jack up the rewards miles needed during peak travel times as well.
If you book a flight more than 21 days in advance, you WILL ALSO avoid even more additional fees!
How Many Miles Does It Take?
Obviously this depends on the airline, where you're traveling to and what time of year you are planning your trip.  You can check online to get an idea of what's available and for how many points, but it is always best to call the airline to check availability- ESPECIALLY WHEN TRAVELING INTERNATIONALLY! The ticket agents typically have more seating options available to them, plus they can more easily get creative when checking nearby airports and times.  They will also know if you can get a better deal on seat if you make a stop over -which may make your trip even better!
Domestic Flights- Economy Seats
One Way: 12,500-30,000 miles
Round Trip: 25,000-60,000 miles
International Flights- Economy Seats
One Way: 50,000-75,000 miles
Round Trip: 90,000-140,000 miles
*These numbers can range significantly depending on the airline.  NOT ALL AIRLINES offer a one way reward redemption option.  In such cases, you may be able to book a one way ticket, but the airline will charge you the same number of miles as  if it were a round trip fare.
|
Print
Pages: 1 2