Contributed by LearnVest – August 6, 2010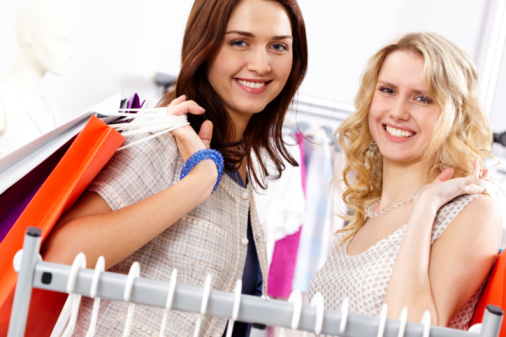 Sample Sales Require A Game Plan!
Navigating a sample sale can be more dangerous than tiptoeing through a minefield, with both clothing and your sanity at stake. These seven tips make any sample sale more manageable, saving you time and possibly thousands on chic designer swag.
Know Before You Go.
Reading the sale invitation carefully can save you lots of time and confusion. If you know all the info, chances are you'll be able to get in with little hassle and pick up the good merchandise.
Is the sale public or for registered guests only? If its the former and you're not on the list, you'll likely not get in—no matter how long you've waited on line.
Need identification? A printed-out invitation? Find out in advance. For example, trying to get into the Christian Louboutin sale, in particular,  is like breaking into Fort Knox: a name on the list plus government issued photo ID is necessary.
Is it taking place in a showroom or store? (You'd be amazed at how many people go to the wrong location.)
When is the first day of the sale? Many sales span over a few days and while showrooms tend to restock sales daily get there on the first day to get the best picks.
Size Yourself Up.
Figure out beforehand what size you wear in that designer's clothing; it'll allow you to grab more and try later.
Know The Full Price.
Most sales have a range of sizes but the samples (which come in sample sizes—typically size 2 or 0) will be the cheapest. They've been worn and will probably need a few repairs. Factor in tailoring costs with the cost of the sample against retail to see if the purchase is worth it. A sample that's $50 with $50 of alterations is worth it if it retails for $3,995. (But, know your full budget before you go!)
To read the rest of the Tips, go to LearnVest!
Follow LearnVest on Twitter @LearnVest! Follow Fab & Fru on Twitter@FabandFrugal!
|
Print