Contributed by LearnVest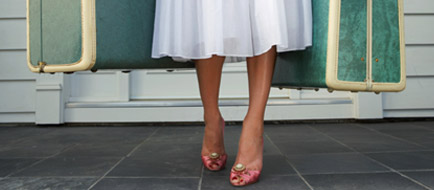 Sure, airlines are feeling the pinch in these economic times, but we've lately been getting the distinct impression that we're being scammed: We were almost tricked into spending $100 on an upgrade we didn't want, snacks we could have brought ourselves, water bottles, and even blankets (which now cost $8 on American Airlines).
Here's what you need to do:
1. Dodge The Hidden Upgrade.
The last time we flew we screeched to a halt in front of the self check-in kiosk.
Are you carrying any illegal items? No.
Has anyone else had access to your baggage? No.
Do you want to upgrade your reservation? Yes.
The 'yes' button was in line with all of the 'no' buttons – before you 'no' it, you could be a hundred dollars poorer.
2. BYOB (Blanket)
We shuffle onto the plane, which clearly came from the Arctic, since it was about 50 degrees Fahrenheit.  But, we were told that blankets cost $8.  Making the cabin freezing felt like extortion.  If you aren't a frequent enough flyer to invest in a small blanket or travel pillow, at least remember to bring a sweater.
3. Come With Snacks
Once you're on the plane, even basic food can cost a fortune.  We've seen a mini package of Pringles sell for as much as $4.  Instead, before traveling, pop into  your local grocery store and buy travel snacks at a reasonable price.  You can probably buy healthier fare, too.
To read the rest of the Tips, go to LearnVest!
Follow LearnVest on Twitter @LearnVest! Follow Fab & Fru on Twitter@FabandFrugal!
|
Print