A Guy's Take on Planning for the Future
Yesterday, I had the pleasure of hanging out in LA with Alan Haft - personal finance guru and new friend of Fab & Fru! Alan is the author of the book You Can Never Be Too Rich and a partner in King's Point Capital, not to mention a frequent news show guest & contributor.  A regular guy, Alan is refreshingly down to earth and explains personal finance in a humorous way that demystifies even daunting subjects…like INVESTING.  So when Alan shared with me what he learned about investing back in the days when he was looking for love, I thought – what a Fab & Fru perspective!
Here are Alan's thoughts (with a few of mine thrown in as well) on how dating and investing go hand & hand…
6 Things Dating Teaches Us About Investing
By Alan Haft
Bad date last night? Don't despair.  When it comes to your money, that bad date can teach you an awful lot about successful investing!
Back in my single days,  although I was a far cry from being the King of Dating, I did have occasional lucky streaks.  And looking back, the dating circuit did teach me quite a few things about prudent investing…
1.  DON'T JUDGE A BOOK BY ITS COVER
Dating: Your date was a half-hour late.   His outdated shirt barely matched his Taco Bell stained pants, the rain gave him a lethal dose of bed-head, and back then the busboy was making more than he was.  If that wasn't bad enough, his humor was a bit stale and the car he drove had a weird putter that attracted nothing but aliens from evil Planet X.  At first glance you NEVER thought you'd end up going on a second date, much less really fall in love, but something told you to give him a second chance- who knew you'd end up happily married to Mr. Taco Bell?!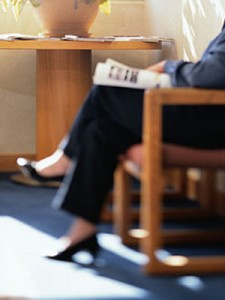 Investing: You walked into a dimly lit office.  The receptionist was nice, but the carpets were dull and the musty furniture smelled like Grandma's house.  With that setting alone, you were ready to take your money to that Private Wealth Management Firm — the one with the white marble staircase and baby grand — but when the well-mannered financial advisor appeared, you figured you'd be courteous and give him a few minutes of time.    A little into his pitch, you were pleasantly surprised when he touted low cost, tax efficient investments with attractive rates of return.  It was then that you realized- there's a reason the furniture in his place is a bit out-dated – the guy isn't paying for it out of your own pocket!
Lesson Learned: First impressions can easily get the best of us. Whether it's a date or your money, taking a step back to peek behind the curtain will typically put both your money and heart in a much better place.
2.  COSTS COUNT
Dating: She liked Dylan Thomas, idolized Ginsberg, despised the conformists, and fell into a deep depression because she missed last year's Monterey Pop Music Festival (Yes, we all have had a friend like this – living in the '60s even though they weren't even born until the 70s or 80′s!) This  'perfect 10′ also strummed an acoustic, wrote poetry and even donated your favorite Levis to a homeless guy on the street. At first, lust got the best of you.  But after months of helping her pay for her rent, her organic meals and all those art house movies you pretended to like, you were finally worn out!  You awakened to the realization that when it comes to dating, expenses most definitely DO count.
Investing: The mutual fund was barely moving. Five years into it, you just couldn't quite figure out why you weren't making money. Then, one fine day, you wisely took the time to research the fees you were paying, only to realize the fund was charging you well over 5% per year in annual costs and causing you all sorts of taxes.
Lesson Learned: When it comes to investing and dating, costs most definitely do count. Taking the time to evaluate how much you're paying for your dates and investments are an essential part of anyone's success.
|
Print
Pages: 1 2