by Galia Gichon, forward by Brandi Savitt – July 5, 2010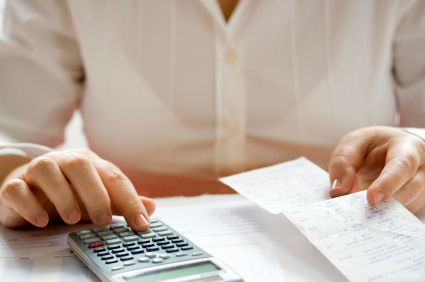 Make & Save More by Changing the Way You Think!
You now that old expression 'beauty is in the eyes of the beholder'…  Well it's true!  We all see the world in different ways.  Two people can look at the same situation and see two completely different realities. Where one sees an obstacle, another might see an opportunity.  So does the way we view our time and money ALSO have an impact on our financial health and security?  Financial expert Galia Gichon of Down to Earth Finance says- ABSOLUTELY!
Fab & Fru and Galia ALSO believe that if you can train yourself to change the way you think about money, you can completely determine a new financial fate for yourself.  So what are you waiting for?  Get started on changing your financial future by reading Galia's tips to get you into the RIGHT Money Mindset!


What Do You Earn & Spend Hourly?
If you earn $100,000 a year, pay 30% taxes, and work 50 hours a week – you are earning about $27 an HOUR.  If you are spending $15 on lunch and snacks every day, is that worth working almost 3 hours to eat an overpriced lunch? Or if you spent $300 mindlessly at Target or Bloomingdales, were those purchases worth working more than 11 hours?  Once you figure out your hourly rate of earnings, you will be inclined to do the following:
Give yourself a raise! Increase your hourly rate to $35, $40 or even $70 an HOUR!
Spend less! When you really think about how hard you are working, you realize the purchases may not be worth it.  You can have the best budgets in the world but you have to be motivated to follow them.
Know that you are worth more! A client recently realized she wasn't charging enough because she didn't value her services enough.  Through support from me and her friends, she acknowledged her fantastic experience and had the motivation to go for the higher paying projects.
New Money Exercise
If you are frustrated with your money progress, consider doing a few exercises that are DIFFERENT from your current habits.  You will start to view your money more positively.
Write a letter to a friend describing what your money life looks like one year from now.  It should only be positive.  Even if you think you are in a negative situation, describe where you would like to be on a positive basis.  Even if you can't fathom that it will come true, try and shoot for the moon!  For example:
Dear Susan,
I finally decided to take charge of my finances this past year.  I felt very inspired by my current financial situation and wanted to understand what was going on with my spending and investments.   This past year I was finally able to increase my savings by at least $1,000 a month.  I cut back in areas I didn't really need and spent smarter in other areas.  I put my savings on automatic pilot so I didn't even have to think about saving each month.  I finally learned about mutual funds and regularly go on Morningstar.com to check their performance.  It is a great feeling knowing my money is in my hands and I know what to do with it.  I am also getting ready to buy an apartment and know that I will have enough saved for a down-payment soon.
Best,
Galia

Put your money letter on line. Check out futureme.org

.  You can write a letter to yourself and even create goals.  The site then delivers your letter or goals on dates that you choose.  I'm going to send myself a goal of contributing a certain dollar amount to my SEP IRA within the next 6 months.
|
Print
Pages: 1 2