by Stephanie Berenbaum – July 14, 2010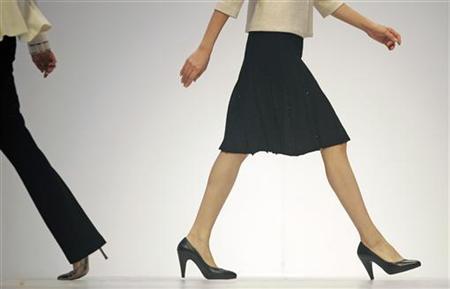 Facts to know… from Women & Co.
It's not news that men and women have a pretty different relationship to money and personal finances- hence the birth of Fab & Fru… But we're not the only ones who exist to help empower, secure, and change the financial futures of women!  Did you know that Citigroup has a financial resource division solely dedicated to women? --Yes, even the banks are taking notice!
I recently had the extreme pleasure of speaking  with the inspirational Linda Descano - President of Citigroup's -Women & Co. She shared with me, much like Fab & Fru, Women & Co. was born out of the idea that "women wanted to talk about finance, but no one in the financial services industry was listening." In general, the male dominated finance world, did not see women as time worthy customers nor did they know how to address their specific needs.  Linda stated this truth: "Women have distinct financial realities — we live longer, spend more years in retirement, and are more likely to take time out of the workforce to tend to our families…"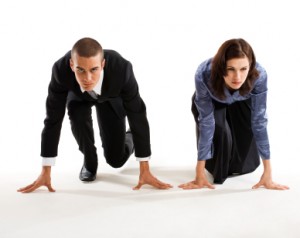 Back in 2000, Citigroup created this membership based organization and devoted resources specifically focused on starting a financial conversation with women.  A decade later, Women & Co. is stronger than ever!  In honor of their 10 year anniversary, Women & Co. has compiled some fabulous financial facts about – you guessed it – WOMEN.  You may know some, while other facts may surprise you.  All of them however, are totally worth checking out!
Facts You Should Know About Women & Finances
Women control 60% of all wealth in the U.S. and about half of private wealth, estimated to be between $10-12 trillion
By around 2028, the average woman is projected to earn more than the average man in the U.S.
Almost all income growth in the U.S. over the past 15-20 years has come from women.
Women are on the verge of outnumbering men in the U.S. workforce.
90% of women will be solely responsible for their finances at some time in their lives.
Women constitute 43% of Americans with gross assets exceeding $1.5 million.
Women own 40% of businesses in the U.S., and their businesses are growing at twice the rate of U.S. firms as a whole.
50% of all U.S. investment capital comes from women.
Women make an estimated 85% of all household spending decisions.
Women have shorter work lives than men.  On average, women take the equivalent of 11 years out of the workforce to care for family members.
73%  of women define wealth as 'security' or 'freedom'.
92% of mothers consider themselves a positive role model when it comes to money.
Money is the #1 topic discussion among mothers and daughters today.
Do any of these facts shock you or at least make you stop and think? Do any of them have any  relevance to your own life? What other financial facts are true about your own personal life story?
Stay tuned for an in depth look at Women & Co and the services they offer – coming up on Fab & Fru next week!  In the meantime, for more information on Women & Co. and how you can become a member- visit their website at womenandco.com.

|
Print