by Stephanie Berenbaum – August 11, 2010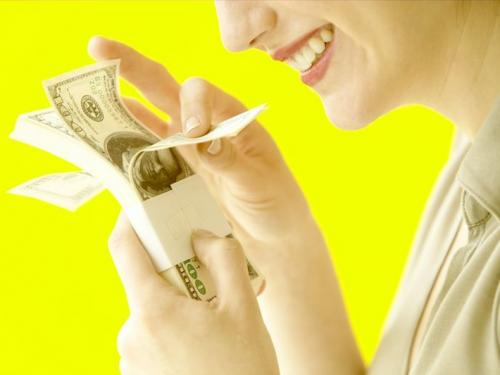 The Check Is In The Mail
Whenever I get my credit card bill, I automatically rip up the alluring 'check' that comes in every statement without giving any thought to what is actually being offered.  Getting blank checks in the mail just seems like a bad idea.  However, the other day, my friend Mary told me that she had asked a friend for a $500 loan…   She explained that she could have gotten the cash via a cash advance from her credit card company, but she wanted to avoid the exorbitant interest charges.  Really?  So, that's what those checks are for…
What Is a Cash Advance on Your Credit Card Anyway?
Though I have heard the term a million times, I have to say,  I wasn't exactly sure what the definition was and how one went about getting a cash advance.  In a nutshell, a cash advance is when you borrow money from your credit line. You can withdraw it via bank teller, ATM, or by writing a check against your credit card account - hence all those handy checks that come in the mail with your credit card statements that offer you seemingly easy cash when you need it… BUT BUYER BEWARE!
Easy Money?
Why would you want a cash advance?  The obvious answer is that you need extra cash – in a jiffy.  Maybe you are short your rent, worked fewer hours this month, or had a medical emergency?  Whatever the issue, your situation has created a need for cash – pronto.  A cash advance is a slippery slope – and it's anything but easy money!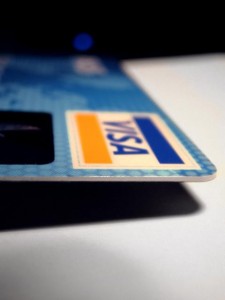 Devil in the Details
Reading all the fine print, you'll see that a cash advance on a credit card is anything but a fine idea!  For starters, credit card companies often apply HIGHER RATES to advances than they do to your regular credit card purchases.  Additionally, there may be other fees involved and the interest typically begins accruing as soon as the withdrawal is made -with no grace period like a traditional credit card purchase!  And how's this for funny money…  When you are paying back your credit card they usually apply payments to the highest interest items LAST – so they can make the most money.
The 911

Ho hum, I know this seems so repetitive – but this is one of the many reason it pays (literally) to have an emergency fund!  Most people turn to cash advances in a crisis (and a fashion emergency NEVER qualifies!).  Think about how backwards this is – you are in a real money bind – most likely stressful – and now you are creating more stress in your life by taking out a high interest loan that will only add to your money troubles by creating more & more!
|
Print
Pages: 1 2