by Kathy Pape – August 30, 2010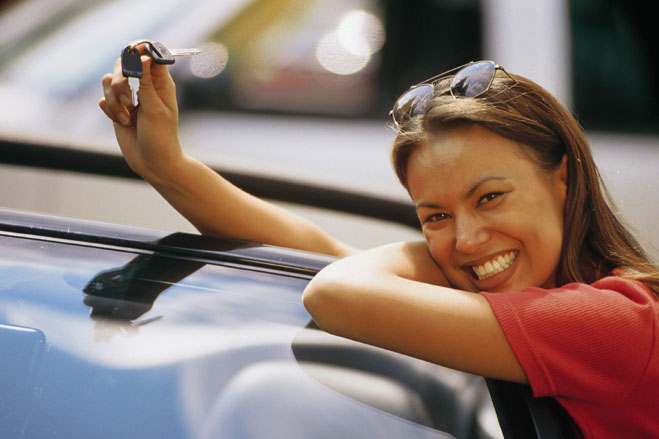 When to Fix or Buy New Wheels
My husband, who's originally from Minnesota, is constantly amazed at how much people out West spend on their cars.  It's impossible for him to understand spending $350 a month on a fancy car payment when he's so used to seeing nice cars getting completely trashed by harsh winters.  For him, reliability and durability is all that matters in a car.  As long as his car handles well, he doesn't care what it looks like. In fact, our own SUV is pretty dirty thanks to a pair of very active little boys, but it was running just fine until a couple weeks ago when our mechanic delivered the grim news that the transmission was about to blow.  Suddenly my husband and I were forced to make a difficult decision.  Should we replace the transmission for $4,000 or buy another car?
Even though our old Saturn VUE clocked in at just over 100,000 miles and needed a few other repairs as well, it was still a tough decision – could we really afford a new car?  While our transmission hung on by a thread, we did our homework and debated what to do for weeks. Here's what we learned about when to fix or dump your car, and how to get the most mileage out of your vehicle!
Stretch Your Dollar With Quality
How does your vehicle rate?  It was an easy choice for my dad to fix his car because he drove a Lexus, which is rated extremely reliable by Consumer Reports.  Odds are the transmission would be the only major repair.  My husband and I were dealing with a Saturn, which does not rate nearly as well.  We learned the hard way how important it is to do your research before buying car.  Don't walk into the dealer and buy what looks good or what you think is a good deal.  Buy what will last or it will end up costing you a lot of money in the long run.  The better the car rates according to Consumer Reports, the fewer repairs you will face in the long run.  It will also have better resale value.
Invest In Repairs
Typically, it is substantially more cost effective to drive the same car for as long as possible and make repairs rather than investing in a new car every few years. This is something my dad swears by!   He always fixes his cars rather than buying a new one, and believes that purchasing a quality used car is the way to go!  My dad has never purchased a brand new car and just retired his 1993 Lexus at 245,000 miles.  He had to make a few large repairs along the way (including the transmission), but those repairs only cost him about $500 a year over the time he owned the car – which is a gigantic long term savings compared to if he had bought a brand new car in the first place or replaced this car sooner!
Get the Most Out of Your Car
How long can a car really last?  Scott Chazdon is a mechanic in Wyoming who is very passionate about this subject.  He has a website www.mmauto.net that helps consumers become more informed about their cars.  Scott SWEARS to Fab & Fru that a car can last ONE MILLION MILES if you do repairs, keep the mechanical parts clean and prevent them from shifting and touching each other.  In fact, he sold a van last year with 1,044,000 miles on it and it was still running (can you imagine the deal on that)!
After 22 years in the business he says the ONLY reason the engine or transmission fails is lack of proper maintenance.  Lubrication and changing the fluids is important, but so is partnering with a good, caring mechanic for inspections and maintenance routines.  This way you can budget for small repairs along the way rather than ignoring the situation and getting hit with a bigger bill in the future.  Scott backs his beliefs by guaranteeing his customers' cars FOREVER if they follow his recommended maintenance.  Here is some of his advice to follow!
|
Print
Pages: 1 2