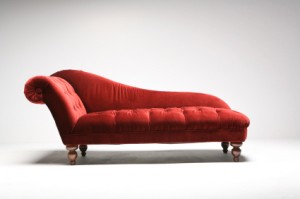 If you're anything like us, you're reading this message while at your desk with your third cup of coffee. You're worrying about deadlines and appointments; you probably didn't get enough sleep last night. In short, you're experiencing stress. There's ample medical evidence to show that stress and unhappiness make you more vulnerable to a long list of health issues, ranging from minor conditions like hay fever to major ones like a heart attack.
Mental Health (And De-Stressing) Belongs Your Budget.
Whether your mental health needs revolve around de-stressing activities like yoga or visits to a therapist, the costs can rack up. Budgeting now for your mental health will help you prevent unpleasant (and expensive) health consequences later on. According to Dr. Mary Gresham, an Atlanta psychologist and expert on financial psychology, quality of life ratings have shown that patients are 32 times happier because they spent money on therapy than if they spent the same money on other things.
Caring For Mental Health Can Bring You Financial Gain.
Of course, your "returns" will vary greatly depending on your situation. But, say, you worked with a therapist on improving your self-confidence and assertiveness, or spent your money on yoga to help you focus and calm down–both could give you the confidence to ask for a raise at work, or to tackle your job in a way that will make you stand out. No matter how big or small your problems may be, getting care is important if it allows you to function at your fullest.
To read the rest of the tips, go to LearnVest!
Follow LearnVest on Twitter @LearnVest! Follow Fab & Fru on Twitter@FabandFrugal!
|
Print