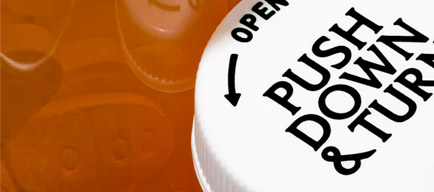 If you do your homework, you can save a significant amount of money on your prescription medications (not to mention other drug store purchases like shampoo!).
Buy Meds At Costco, Even If You're Not A Member.
Members-only discount warehouses like Costco often have great prices for prescription drugs. And you do not need to be a Costco member in order to use its pharmacy. For example, 30 tabs of the insomnia medicine Ambien at 12.5 mg costs about $173 at Costco, and about $212 at CVS in Manhattan. Another good big-box option may be chain supermarkets. Stop & Shop is selling 90-day supplies of some of the most common generic prescriptions, for only $10.
Call For A Quote.
Before you fill a prescription, call a few pharmacies for price quotes. You can also check online at sites like DestinationRx. Many states have their own price comparison sites: Michigan's cost-comparison site, Florida's government-sponsored site, and New York's Department of Health resource are just a few. We looked at two pharmacies near New York University; one sold 28 tabs of the birth control Ortho Tri-Cyclen LO for $53, while the other cost $96! That's $43 in savings, per month. Note that we found some outdated information on these government-sponsored sites, so always call to confirm.
Now, throw Walmart into the mix: At the superstore's pharmacy, you can get Tri-Sprintec, the generic of Ortho Tri-Cyclen, for only $9! Plus, if you're a city person who lives far from the store, you can order online and have it delivered. (Keep reading for more on mail-order prescriptions.)
Go To The Pharmaceutical Company's Website.
Often, the websites for specific medicines will provide coupons and even free samples. Check out this coupon for $35 off Differin, an acne medicine.
To read the rest of the Tips, go to LearnVest!
Follow LearnVest on Twitter @LearnVest! Follow Fab & Fru on Twitter@FabandFrugal!
|
Print