by Stephanie Berenbaum – August 5, 2010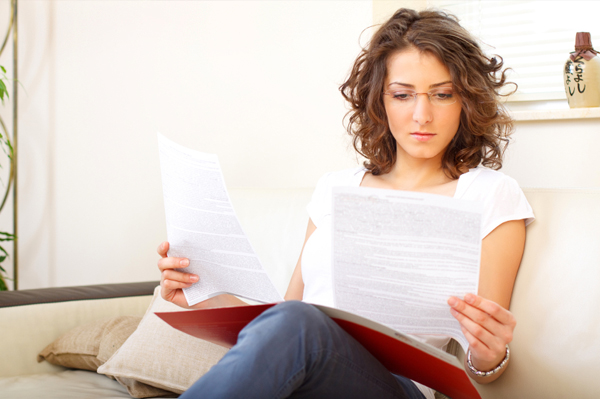 From Paperwork To Payments
Mortgages, mortgages.  They've clearly been in the news a lot lately, primarily for negative reasons..  However, with interest rates extremely low right now, it looks like there is a glimmer of a silver lining for those interested in – and qualified for - refinancing their mortgages. Having just gone through refinancing my own home, here's a few words to the wise about this tedious task that can save you a ton of money each month!
I spoke with Larry Steinway, mortgage broker at PHH Home Loans in Chicago, to get a handle on some of the basics. In addition, I actually found the Federal Reserve Board website to be fairly straightforward.
Why Refinance?
In a nutshell, there are three main reason to refinance your home, and these reasons don't have to be mutually exclusive…
To SAVE money by reducing your interest payments, thereby decreasing your monthly cash outflow.
Because you have to. During the real estate boom of recent past, many people were given short term mortgages called arms (Like a 5 year w/ an arm).  With these mortgages, many people were given ridiculously low rates for a short period of time, only to to be subject to rates skyrocketing at the end of the five years with no certainty.  Banks are not even offering these deals right now, and it's too risky not to lock into a longer mortgage unless you are planning on moving in the very near future.

To pull equity out of your home by increasing your loan amount for cash back to make repairs. This is different than applying for a home equity loan.  But due to the terrible real estate market in most of the country, many people are not eligible at this time because their homes have decreased or not risen in value.  If you are lucky enough to have a home that is worth more than you bought it for, keep in mind that even your own bank will scrutinize your finances as if you were getting a brand new loan to ensure you can afford any increased monthly payments.
Look, just because the housing market isn't great, doesn't mean home owners can't benefit from the current low interest rate environment!   Now is a good time to take advantage of lower rates and reduce your payments – again, if you qualify.  Seems pretty straight forward, right?  But, beware! as the Federal Reserve puts it, "Along with the potential benefits to refinancing, there are also costs"!
First Things First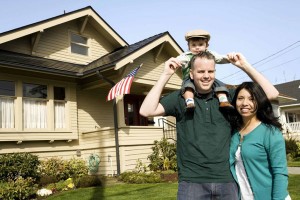 In order to qualify to refinance, you have to meet some of the basic requirements needed to get a mortgage in the first place (or – that SHOULD have been required to get a mortgage in the first place).  Requirements, according to Larry, include:
Static income
Good credit history
Reasonable amount of equity in home (at the very least 5%).
If you've got these going for you, you may be eligible…The rub is that a lot of people were given mortgages who weren't really qualified for them in the first place and now that financing requirements have been strengthened, many of those people may not be able to qualify for refinancing at all.
Organize Your Paperwork Now

First, a little advice from yours truly.  You are going to have to present ALL of your financial paperwork as if you are getting a mortgage for the first time.  In my experience, the number one thing you can do to make your refinance go more smoothly – keep you original paperwork in order!  Sure, I had everything put away in files, but the files were sort of …haphazard, to say the least!  I wasted so much time having to reorder bank statements and re-copy papers – learn from my experience!  As they say, time is money.  Start off saving money by getting organized! By the time you were done with your original mortgage, you are probably so sick of the mountains of paperwork you never wanted to see them again, but get it all together now- it's worth it!
|
Print
Pages: 1 2