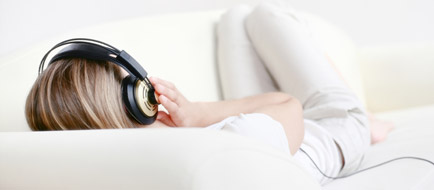 When we're looking to save on time and money, we become really tempted to skimp on our vacations. Thing is, it's mentally important to take some time off, and you deserve to use your vacation days from work.
So, fine. Take that vacation locally (we call it a staycation) but make sure that it's really a vacation rather than a random day on the couch. LearnVest brings you an awesome staycation itinerary, plus the top dos and don'ts to help you make the most of it:
Day One: Decompressing On The Home Front.
Make today all about enjoying your outdoor space.
Have coffee on the patio.
Get a "beach book" and relax.
Grill something for lunch. If that's not your thing, then scramble some eggs or make a simple cooked meal.
Have friends come over in the late afternoon for a movie night.
Order in food or have each friend bring an ingredient for a quick meal to make together.
Day Two: Escape Town.
Pick up a rental car and get out of town. (See below for details on our favorite short-term rental services.)
Take a day trip somewhere nearby. This could even mean visiting somewhere on the random outskirts of town to provide a change of scenery.
Return rental car.
To read the rest of the Tips, go to LearnVest!
Follow LearnVest on Twitter @LearnVest! Follow Fab & Fru on Twitter@FabandFrugal!
|
Print