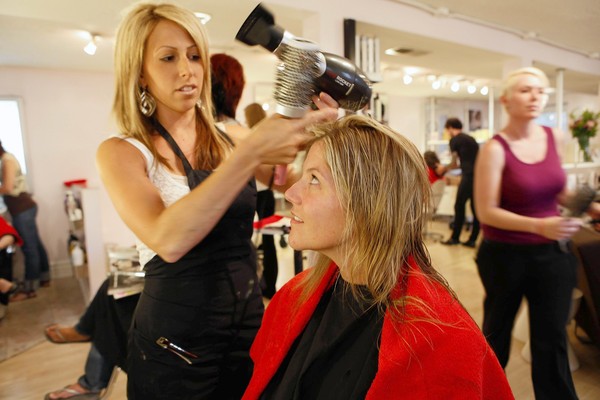 Our friend Liz absolutely loves the group buying discount site Groupon.  –I mean, who doesn't love getting those daily deals full of huge savings in your inbox?! Liz was particularly thrilled to buy into a recent Groupon deal for over half off a hair cut and blow dry at her favorite salon.  Normally $85, the deal was ON for just $40!
On her way to the appointment, Liz read over the Groupon print out, and noticed there was a note on it suggesting you pay the tip on the FULL amount of the service, not the Groupon discount rate.  Liz was really put off by this – why should she tip on $85 for something she was paying $40 for?  After all, if the merchant was participating in Groupon, they shouldn't really expect people to tip on the full price….or should they?
Liz's best friend thought she was acting super cheap and of course should tip on the full amount.  However,  Liz held her ground.  If there is a promotion for a local store or service at a lesser rate to hook customers, shouldn't the price be the price- even if it's just that one time?
While Liz did tip 20% – it was 20% on $40…not $85.  What do you think of this hair-raising tale?  Is Liz cheap or frugal?  What would you do!?
|
Print