by Stephanie Berenbaum – September 8, 2010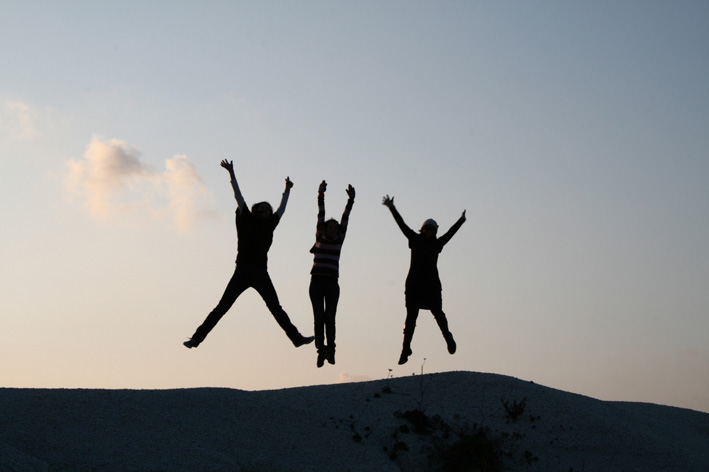 A Study in Life, Money & the Pursuit of Everything
Nobel laureate economist Daniel Kahneman, his colleague Angus Deatona and their Princeton University research study set out to answer the eternal question:"does money buy happiness?!"  The result: It turns out you can put a price on happiness – $75,ooo a year to be exact!
Defining Happiness
The interesting twist that the Princeton study took in their approach was that they actually split up the definitions of happiness into two distinct categories:
Everyday emotional well being- ie: how is the weather affecting you today, did you fight with your boss, are you enjoying your lunch, etc.
Overall life evaluation- This is the big picture view of your life.
Though we would have thought these were intertwined, this survey showed that when it comes to money, the effect of income on these two types of happiness are quite different!  Keep in mind this wasn't just a casual asking around of friends – the researchers analyzed over 450,000 responses in relation to happiness and income levels.
The Equal Playing Field
For those of you who think that your everyday annoyances with your spouse, traffic and dropped cell phone calls might be different if only you were making a million bucks a year …. think again!  The researchers found that respondents' emotional well being and level of every day happiness actually leveled off at about $75,000 a year! Meaning, once the immediate concern for money to cover the basics is gone (assuming that the $75,000 covers reasonable living expenses like shelter, food, leisure – depending on where you live, this number may be different!) people's degree of daily happiness seemed to even out.
Think of it this way: a middle income woman can derive just as much enjoyment chatting with her best friend at a diner as a wealthy woman might with her BFF at the Four Seasons!
Life Evaluations vs. Overall Happiness

Now, people's longer term life evaluations did rise steadily with more income.  Those with higher annual incomes did report more satisfaction overall with the long term trajectory of their lives.  However, they were no happier than middle income friends on a daily basis!
To use the above example, the women we mentioned may derive an equal amount of enjoyment from their lunches with their friends, but the wealthy woman would report a higher overall degree of satisfaction with her big picture – ie) my retirement is already paid for – yay for me!
|
Print
Pages: 1 2