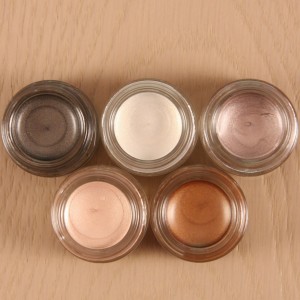 SIGN UP for our Fab & Fru Fridays, and you'll be AUTOMATICALLY entered to WIN FABULOUS EYESHADOW SET from Jessica Liebeskind's new makeup line!

Jessica Liebeskind is a make-up artist, product innovator and lifestyle beauty expert! Her company, JESSICA LIEBESKIND MAKE-UP ARTISTRY, caters to the cosmetics and fashion industries, multimedia outlets, and real women looking for straightforward make-up tips and superior product knowledge.  Jessica's philosophy is simply: "It's about individualized beauty; looking like yourself and enhancing your features."
So Sign Up NOW & you'll be INSTANTLY eligible to WIN A SET OF 3 EYESHADOWS from Jessica's new line "VINTAGE by Jessica Liebeskind"! There will be 3 LUCKY WINNERS! And once you've registered on Fab & Fru, we'll automatically enter you to win our Giveaway each week!
|
Print