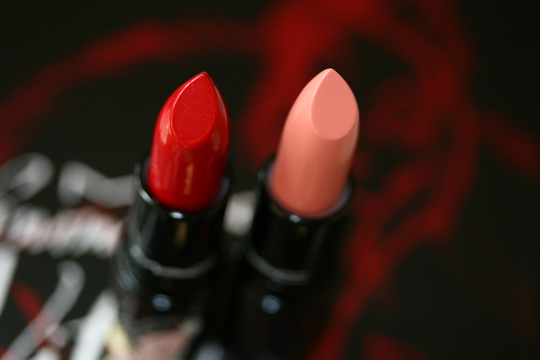 Last weekend, Marianne and Joslyn were shopping together and decided to pop into the corner CVS to pick up some basic beauty supplies before heading home.  After picking out a bath gel and an exfoliant, Marianne joined Joslyn in the makeup aisle to help her pick out a new shade of lipstick.  However, when Marianne walked up to friend, Joslyn had  several several streaks of different shades of red lipstick on her hand and was applying another to her lips.
Marianne noticed the store carried no test samples, and Joslyn had opened several sealed lipsticks to test for the perfect color.  Marianne asked her, "are you going to buy all of those?  You can't just try them and put them back on the shelf for the next unassuming person- that's disgusting!"  Joslyn laughed and said- "Why should I waste my money on something when I can't even see the color through the packaging?  The companies and the drugstore expect people to this.  They aren't even supplying test samples.  It's okay.  Everyone does it Mare!"
Joslyn tidied up her mess, picked her favorite shade and brought it to the cash register.  Marianne was stunned, and went to pay for her own products.  Is Joslyn cheap for assuming when there are no test samples, the store allows you create your own and leave the 'unidentified samples' for the next customer?  Or is Marianne right to think that opening sealed products, testing them and putting them back on the shelf is a form or stealing and defacing a product?
Tell us what you think!
|
Print