by Brandi Savitt – September 2, 2010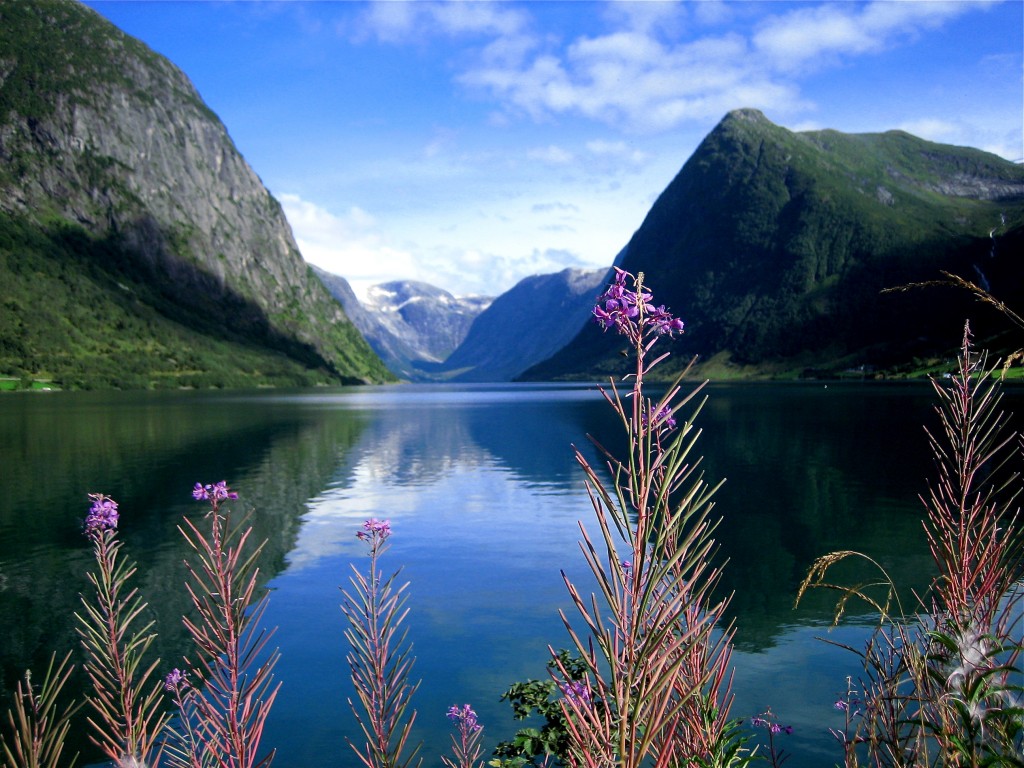 How to Save from City to Sea
When I told people I was going to Norway, everyone joked about meatballs, H&M and Ikea, and two minutes into their rant they'd stop and say "oh wait- that's Sweden"!
Sad but true, most of us have no real understanding of the borders and history that differentiate the Scandinavian people who are tied together by their Viking blood and northern lights.  But let it be known, one of the most important things they share in common is the great pride they have in their individual Danish, Swedish, Finnish, or Norwegian nationalities.  And after having the pleasure of spending ten thrilling days in one of most beautiful places on earth, I must say– if you're looking for adventure, stunning land & seascapes filled with fjords, glaciers, quaint countrysides, and bustling cites nestled up to the North Sea– look no further – Norway is a nature lovers paradise that is one of a kind!
Fab & Fru Norway?
It is no secret that Scandinavia, in general, is a pricey place to visit, and Norway may be at the top of the list when it comes to the exchange rate between the Norwegian krone and the US dollar.  This once poor country, with a small population of 4.6 million people, struck it rich when they discovered oil in the 1970′s.
The Norwegian standard of living is considered one of the highest in the world!  This is not to say the Norwegians are flashy people who flaunt their wealth, in fact, it's quite the opposite.  Norwegians believe in living humbly, and culturally, they have a tremendous connection to nature (even in the cities), valuing the natural wonder and beauty of their nation as a major factor in their quality of life.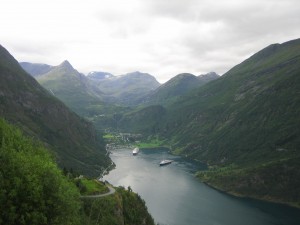 And it is because of this belief that the Norwegian government has made it easy for natives and foreigners alike to explore this vast country for much less than it would seem- considering the exchange rate! You just need to know where to look…
Weather & When to Travel
Because Norway's northern most tip reaches, literally, the North Pole, the country is known as the land of the midnight sun and polar nights.  Norway defines its seasons more by the hours of day light rather than temperature.  Days are longest mid May through July and shortest mid November through January.
As with most European countries, traveling to Norway in July & August is the most popular vacation time.  However, as the days start to get longer in mid May through the peak at the summer solstice on June 21st, this is actually a gorgeous & perfect time to visit Norway- plus it's still considered the shoulder season and airfares have yet to peak! Likewise, if you're looking to experience the North Pole at Christmas or a winter sky vacation, you will also enjoy great prices during Norway's dark days.
What to Do, What to See!
Don't let it's small population fool you, Norway is a big place.  I spent ten days in constant travel mode and saw endless sites, yet we never even made it close to the Arctic Circle!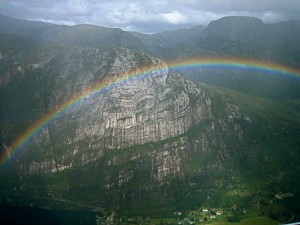 Unless you're going to visit with one activity in mind like base jumping over Lysefjord or going on a polar bear safari, Visit Norway is a great place to start researching all the country has to offer.  The site lists everything from accommodations, budget travel tips, car rental companies, train and ferry information, suggested scenic driving routes, tours, biking, fishing, sites and more.  The Norwegians are extremely organized and friendly, as are their online resources!
Talk to a Travel Agent!
If you don't like the idea of researching everything on your own and piecing together you're own adventure, call a travel agent who specializes in Norwegian or Scandinavian travel.  We never think of using a travel agent anymore, but one who specializes in this region can actually help you find package deals and save you a ton of money!
|
Print
Pages: 1 2