by Brandi Savitt  – October 7, 2010

The Price to Pay for Peace of Mind

Whether you're buying a new house, getting divorced, writing your will, or helping to get a family member out of trouble, at some point we all have to hire a lawyer.  But for some reason, no matter the situation, the very thought of having to deal with a attorney inspires fear and loathing in many people.  The potential expense and sheer legality of it all can certainly seem quite overwhelming – even before the process gets started…
Lucky for us, I had the chance to sit down with thirty year veteran, New York attorney, Thomas Hession.  The counselor shared with me some free AND empowering advice that will help save you time, money, and hopefully your sanity the next time you're looking to hire a lawyer!
Getting a Referral
The best way to find a lawyer is to get a referral from a friend, a family member or a work colleague.  However, if you can't find someone by word of mouth who can handle your particular case, there are resources that can help you find the attorney who's right for you.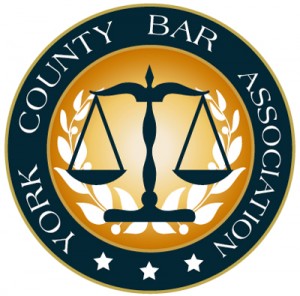 Your State & County Bar Associations
Every state and most counties in the US have their own bar association where you can call in or search online for a licensed attorney who practices in the area you are looking for.  Your local bar association can also tell you if there are any grievances against a particular lawyer as well as if there have been any disciplinary actions taken against the attorney in question.
Martindale-Hubbell
Martindale-Hubbell has provided nationwide information about lawyers and law firms to the public for over 140 years.  The old school information guide is also available online for simple and advance searching.  Lawyers listed, are rated by other attorneys who have practiced with or against them on a case(s) .  It is a well known and respected resource in the legal community, and an excellent way for you to narrow down your search.
Know When to Run
So you've gathered a few names and are now on a legal hunt.  How do you know if a lawyer is the right fit for you? Tom says that there are some real tell tale signs that you should know and RUN from before you write someone a retainer check!
What's with the Attitude?

If someone comes on way too strong, it is usually a bad sign.  If a lawyer tries to give you the hard to sell about how great they are- they probably aren't, right?  Confidence is one thing – but arrogance and fast talking you in to a state of fear or confusion are quite another!
Tom warns, if any lawyer guarantees or promises that they can win your case — in exchange for a set amount of money – we guarantee that the nearest exit is the only thing that you should be looking for!  This may sound obvious, but most of us don't always think clearly when in stressful situations.
Be aware- it is actually unethical for a lawyer to guarantee you a certain result in any sort of trial or judgment situation.  Instead, they should prepare you for all possible results and potential costs based on the details of your case!
A Matter of Degrees
When you go to meet with a lawyer in person, make sure the person you meet with actually is a lawyer!  A friend of ours recently made an appointment at a law office, but during the meeting something didn't seem right.  It later turned out that the person she met with was a paralegal-not a licensed attorney- and the lawyer he was referring the work to (for a fee) was based in an entirely different office!
|
Print
Pages: 1 2