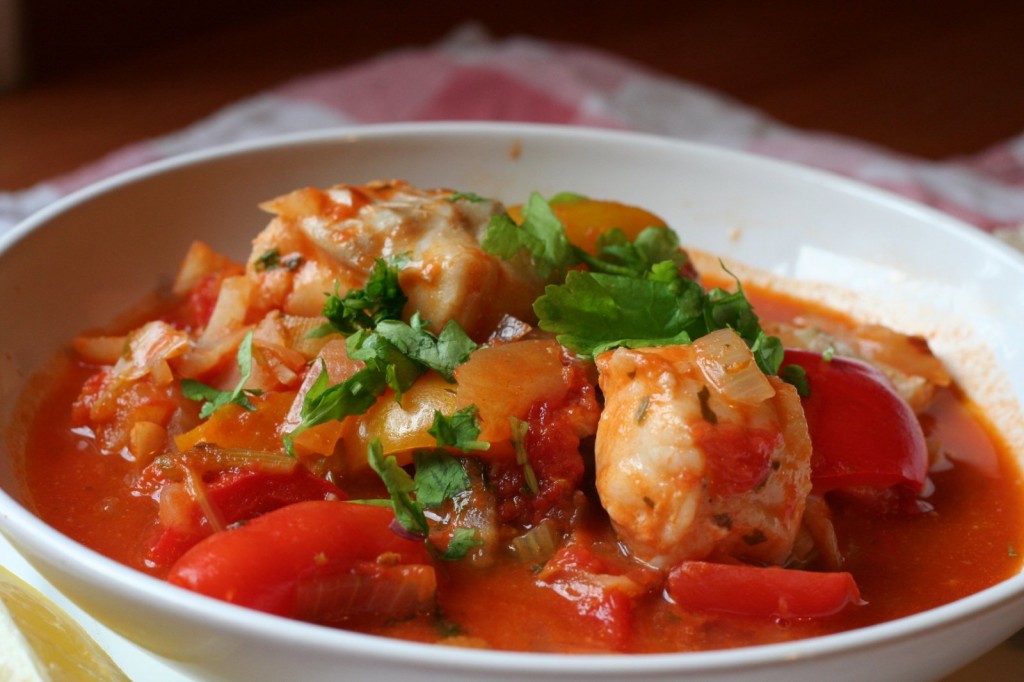 Mediterranean Fish Stew
Recipe by Romeo Coletta

1 small onion
several minced garlic cloves
3 tablespoons olive oil
1 1/2-2 pounds of cod
1 large can whole or diced tomatoes
1 cup frozen peas
2 cups chicken broth
1 cup quinoa (pasta or rice work too!)
chopped parsely
shredded parmesan cheese
To Make:
Bring 2 cups chicken broth to a boil
Add 1 cup rinsed quinoa and simmer for 20 minutes
When done, you can add a tablespoon of butter (optional) and then fluff quinoa with fork
Season with salt and pepper to taste
Slice and Slowly Saute Onions in Olive Oil
When onions are done add minced garlic and saute for a few minutes – don't let the garlic brown!
Add tomatoes, salt and pepper – simmer for ten minutes
Add the fish
Cover and simmer for about 8 minutes or until fish is cooked through
Add peas and cook a few minutes- you can also add any leftover veggies you might have laying around to this!
Serve over the quinoa, sprinkle parsley and a sprinkle of cheese on top – Enjoy!
|
Print