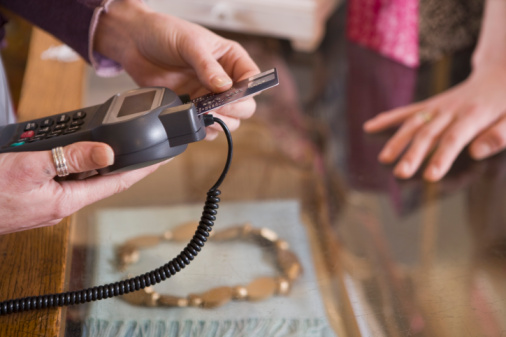 Prepaid Credit Cards Help You Stick To A Budget.
Credit cards are ubiquitous because they're so convenient. No worrying about carrying a lot of cash or dealing with the hassle of writing checks (who does that any more?). The trouble, of course, is that it's tough to keep track of charges and easy to blow your budget "just this once" one too many times. Before you know it, you've got credit card debt and the interest and fees that come with it; the very thing you don't want in a healthy financial life. One solution: reloadable, prepaid credit cards.
How They Work.
They're just what they sound like: cards issued by the major credit card companies like MasterCard and Visa that you fill with whatever sums you choose, from $25 to a few hundred. They're available via the credit card company's websites and at convenience stores, drug stores, supermarkets, among other places. Once you use up the initial amount on the card you can refill it at those same stores, via deposits from your paycheck, sometimes online, or from another credit card. You can usually track your balance online, and sometimes at ATMs or the stores that sell the cards.
The Benefits.
"Prepaid cards can be very helpful in establishing good money management and budgeting habits," says financial advisor Timothy Wyman from the Center for Financial Planning in Southfield, MI. "You put an amount on the card and you know your spending limits—that's a good thing." In fact, Wyman gave them to his kids as their first credit cards. The beauty is simple: If you know you have $100 a month in disposable income in your budget, or $150 for groceries or gas, you can add that amount to card each month. When it's gone, you know you're cut off until the first of the next month, with no worries of interest fees or the overdraft charges that banks love to levy on debit card users.
To read more tips, go to LearnVest!
Follow LearnVest on Twitter @LearnVest! Follow Fab & Fru on Twitter@FabandFrugal!
|
Print