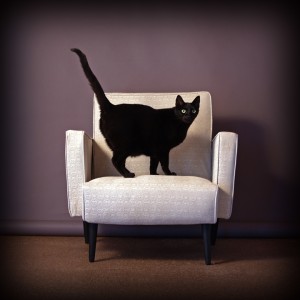 Mary Ellen recently went out of the country on a business trip and hired Kate's Cat Sitting Service to take care of her kitties and water her garden while she was away.  Mary Ellen has used Kate's service several times over the years and has always been happy with the care provided.
This trip Kate scheduled one of her newer employees – a young cat sitter named Bobbi – to watch Mary Ellen's pets and water her plants.  After several days of being away, Mary Ellen sent Bobbi an email to check in and see how everything was going.  When she didn't hear back by that evening, she sent Kate a message and contacted her neighbor to check in on her house.  Mary Ellen's neighbor got in touch saying everything was okay, but the cats had been overfed and there was evidence that they had gotten sick from all the food – even though Mary Ellen had left the sitter clear written instructions on how to feed them.   Finally Mary Ellen heard back from Bobbi, but Kate never responded.
When Mary Ellen returned home a week later, it was clear that Bobbi had not spent much time with the cats, and several of her potted plants were dead.  Bobbi had left a brief note, and that was it.  Before Mary Ellen left town, Kate had sent her an estimate that the service would cost a total of $200.  However, it's been well over a month and Mary Ellen still has not yet received an official  invoice from Kate.
Mary Ellen thought about calling Kate to tell her she was unhappy with the service and request a discount on the final invoice.  But then she thought- "It's not up to me to chase her down and beg to pay her.  If she wants her money, she can call me!"  Is Mary Ellen being cheap for not calling Kate to clear up the issue and request her bill? Or is it her right as a customer to ignore the issue until Kate sends the final invoice and requests payment?
Is it ever the job of the customer to make sure the service provider gets paid even if they're not asking for their money? Or is it entirely up to the business owner to make sure that their customers are happy and pay up in a timely fashion?
Tell us what you think!
|
Print