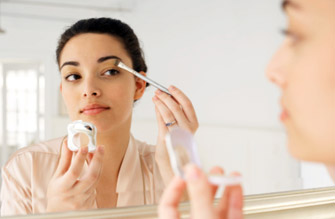 From food to clothing to beauty products, everyone we know is going organic. While the all-natural aspect is admittedly enticing, though, we're a bit put off by the hefty price tags. There are lots of nuances when it comes to organic food (for instance, buy organic apples but don't bother for bananas). So we ask: What about the other stuff? Is it worth the extra cost? When it comes to organic makeup, the answer is yes.
A People's History Of Organic Beauty Products.
To start, make sure that products boasted as organic actually are organic; check for the USDA certified organic seal. There are four different categories:
To read on, go to LearnVest!
Follow LearnVest on Twitter @LearnVest! Follow Fab & Fru on Twitter@FabandFrugal!
|
Print