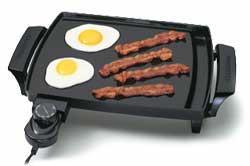 SIGN UP NOW for Fab & Fru Fridays, and you will  receive a Special Promo Code at the end of the week for 15% Off + FREE SHIPPING on Apparel, Shoes, and Housewares at Sears.com!
Direct from our friends at Savings.com- for this week ONLY- SAVE 15% Off on all Apparel, Shoes, and Housewares from Sears! Check our Giveaway this week- "Country Egg, City Egg" for great egg recipes to use with your new kitchenware from Sears!

Sign up now for the Fab & Fru newsletter and you will receive great deals like this EVERY WEEK!
|
Print