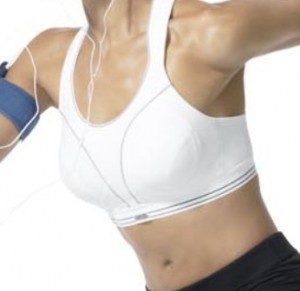 SIGN UP for our Fab & Fru Fridays, and you'll be AUTOMATICALLY entered to WIN a Free Specialized Sports Bra & Fitting by Boulder Fields!
Boulder Fields is a one-of-a-kind bra shop promoting health, boosted self-esteem, activity, and fitness by getting every woman into the perfect bra for her shape and size. Boulder Fields specializes in athletic wear ranging from cup sizes AA – HH. They offer personalized fitting in store and by mail with guaranteed satisfaction in the products customers buy!
Kim Larson started Boulder Fields after spending too much time trying to find the perfect sports bra. As an active athlete, she had a lot of trouble finding a store where sales people had knowledge in how to find the best sports bra for someone with a larger chest and a very active lifestyle. Ordering online was not successful, as every brand and style fit a little differently. Having been spoiled for years in a specialized shop near her hometown, she found that traveling to New Jersey was not the most economical way to buy bras. She finally decided to open her own store, offering personalized service to every customer in need of a comfortable, supportive, and effective bra.
After much research, she found that many women had the same issues and complaints when it came to trying to find good bras, thus Boulder Fields was born!
So Sign Up NOW & you'll be INSTANTLY eligible to WIN A FREE FITTING and SPORTSBRA! And once you've registered on Fab & Fru, we'll automatically enter you to win our Giveaway each week!
|
Print