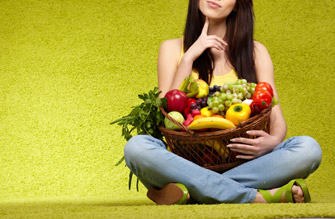 Lots of vegetarians love to talk about how there are health benefits to eating the way they do, so we wanted to challenge them: Are there cost benefits to being a vegan or a vegetarian?
To find out, we performed a hypothetical calculation of the total cost of a day's meals for various eating habits: meat-eaters, your standard omnivorous bunch; pescetarians, who eat like vegetarians but allow themselves fish; vegetarians, who don't eat meat; and vegans, who don't eat any foods derived from animal products, including butter, milk, etc.
The following sums were calculated using grocery store prices. While this is just one sample menu and therefore not completely indicative of any hard and fast truth—after all, there are ways to eat inexpensively regardless of your preference—we calculated one possible scenario for how the (organic, vegan) chips could fall:
To read on, go to LearnVest!
Follow LearnVest on Twitter @LearnVest! Follow Fab & Fru on Twitter@FabandFrugal!
|
Print