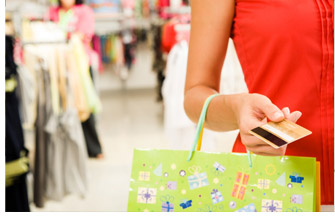 The down economy has created a fertile landscape for bargain hunters at nearly all levels of retail. Asking for discounts is socially acceptable nowadays: Even on an episode of TLC's Say Yes To the Dress, one father managed to haggle the price of a wedding dress for his daughter down by $9,000. Granted, it was exorbitantly priced to begin with, but the bold move proved that even the most upscale stores are open to negotiating. Whether you're in the market for a new mattress, a pair of shoes, or new skis, discounts abound. You just need to know how to ask.
Here are the best ways to effort a discount at various types of stores. In all cases, it's best to ask for a discount from the floor or store manager if the sales associate you're working with is not able to help.
1. Flash The Cash.
Each time we swipe a credit card, the merchant must pay a fee of about 1% to 3% of the sale to the credit card issuer. These fees often hit smaller merchants hardest, since bigger retailers can better soak up the costs with their greater sales volumes.
Try it at: Small mom and pop retailers, hair and nail salons, the tailor, shoe repair, car dealerships, gas stations, furniture, and mattress dealers.
Potential Discount: At least 10%
2. Buy In Bulk.
We know that we can get discounts for buying in bulk at wholesale clubs like Sam's, Costco, and BJ's, but buying multiples of an item at a regular store can also earn us a discount since it allows the store to unload inventory. Mention to the store manager that you plan to buy five or more of a particular item and ask for a discount or a "buy four get one free" deal.
Try it at: Video game stores, department stores, local bookstores.
Potential Discount: A freebie or up to 20% off
For more tips, go to LearnVest!
Follow LearnVest on Twitter @LearnVest! Follow Fab & Fru on Twitter@FabandFrugal!
|
Print