By Alan Haft – November 1, 2010


Money Matters For A Merry Season

It may feel like I'm getting a little ahead of myself, but I do my year end planning in early November – before the holiday rush!  Come the middle of the month, with the turkey roasting in the oven and New Year's already on my mind, chances are, if I don't take care of my year end stuff now, it'll never get done….
My suggestion: GET AHEAD OF THE GAME by getting your end of the finances in order NOW!  Think of it as the gift you can give yourself today that will last you all the way through 2011!
1)  Spend the balance of your Flexible Spending Account (FSA)
If you participate in an FSA for either health or dependent care, check to see if the plan has implemented the new 2½ month extension provision, which allows 2010 FSA money to be used for expenditures through March 15, 2011. If the plan doesn't have the extension, be sure to use up any balances before the end of the calendar year or they will be forfeited. One way to do so: stock up on over-the-counter medicines for next year.
Don't quite understand FSAs? Don't feel bad- most people don't. However, gaining a better understanding could be a real boon for you and your money!
2)  Make last-minute charitable contributions
Maximize itemized deductions by making donations in the form of cash, property or appreciated stock. The latter could help you avoid capital gains taxes too.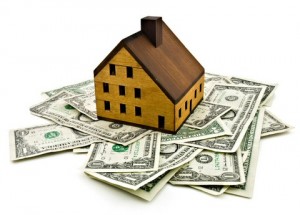 3)  Make an extra mortgage payment
Making that one extra payment will, over time, cut the amount of interest you're paying on your mortgage and actually reduce the number of years you'll need to make payments before your house is free and clear. It will also help you maximize itemized deductions. This could make a tremendous difference in your long-range plans.
4)  Consider making deductible business purchases by the end of the year
If you're self-employed, and know you'll need to buy deductible business-related items in the following year, you may want to buy them now to maximize your deductions in the current year (and take advantage of holiday sales).
5)  Think about gifting
At the time of this writing, you can gift up to a total of $13,000 per year (per person) to as many people as you want. That $13,000 may be given to one person, or distributed to any number of individuals. Your taxable income will be reduced by the amount that you gift.
6)  Review and balance your capital gains and losses
Make note of capital gains you've realized this year from the sale of stocks or mutual funds.  Also find out if any of your mutual funds will be distributing capital gains. When you've added up your gains, check to see if there are any losses you can carry forward from previous years to offset these gains.  If there aren't, consider selling under performing securities. Taxes should never be the sole reason you buy or sell investments, but it may be possible to improve your tax and your investment situations at the same time. Think of it as being a good time to "clean out the closet." Especially with the likelihood that tax rates are going up next year, this could be my list's most important idea to pay attention to!
|
Print
Pages: 1 2