Get Salon Results for Next to Nothing

Has the dry winter weather done a number on your hair?  Are you in need of a visit to the salon before the holidays, but realize that you've spent your monthly surplus on buying gifts instead?  Well, Tymeka Lawrence, founder of Brock Beauty salon and their celebrity adored product lines, has some cheap and easy expert tricks to bring back some style & shine to your lackluster locks this holiday season- and all year long!
A Cheap & Deep Hair Conditioner with Gorgeous Results!

Don't spend money on an expensive protein treatment for your hair.  Your refrigerator holds a natural & super cheap trick for "better than the salon" results!  Just mix an egg with your regular conditioner and apply to your hair.  Leave in for 15 minutes and rinse.  Your hair will instantly feel stronger and healthier!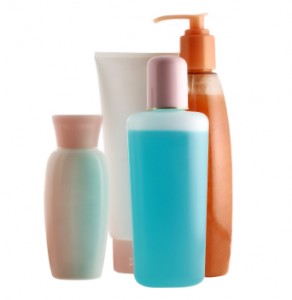 Don't Buy Your Hair Products at the Salon!
Many salons' exclusive products are actually sold online for less money!  So, before spending a pretty penny at the salon for your essentials, check to see which online resources carry your favorite products and see where you can get the best deal.  Remember to factor shipping costs into the equation, but you will likely be pleasantly surprised how much you'll save by shopping online instead!
Get a New Style Without Going to the Salon!
Don't spend a fortune getting your hair styled before a big holiday party.  Instead, spruce up your look with accessories.  Tie a scarf around your head for flair, or add sparkle to your 'do' with some fun hair pins.  Accessorizing your hair can give you a fresh look without a big expense!
Get an 'Up Do' at Beauty School!
If accessorizes don't fit the bill for your formal holiday event, book a styling appointment at a local beauty school before your big night.  These students are in the final stages of their training and are overseen by experienced stylists.  You don't need to pay any where near full price to get a picture perfect professional hair styling or a blow out!
Sleep on a Satin Pillowcase!
Believe or not,  sleeping on a satin pillowcase will help your hair retain the moisture it needs.  Not only will a the satin help prevent your ends from drying out and splitting, the luxurious feeling just might help you get some extra beauty sleep too!
D.I.Y. Dye!
As you may have heard, Steph swears by Naturtint hair color to cover her grey hair.  Though Naturtint is pricier than your average D.I.Y. hair color, it is also gentle and natural – and at $15 a box- WAY WAY less than a salon visit.  And if you use hair color as much as Steph does, chances are you'll want the least toxic thing possible next to your scalp!
It's A Wrap!
We all know that a great hair-do is like fabulous wrapping paper – it really finishes off the look of the whole package!  But, like wrapping paper, a hairstyle often doesn't last that long…  The health and natural beauty of your hair is another story.  Take good care of your lovely locks in between salon visits, and by following these Fab & Fru tips, you'll be able to save even more by needing fewer visits to the salon throughout the year!
|
Print