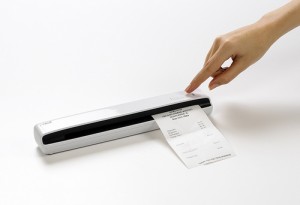 SIGN UP for our Fab & Fru Fridays, and you'll be AUTOMATICALLY entered to WIN a NeatReceipts Mobile Scanner!
This January, organize your papers and  simplify your life! NeatReceipts is a portable scanner and digital filing system that helps you manage all of your paperwork on the computer NeatReceipts includes NeatWorks scanner software that identifies and extracts the important information from receipts, business cards and documents and automatically organizes it for you.  All scanned documents can be searched by keyword so you can find exactly what you need. NeatWorks software gives you an easy-to-use, intuitive application to manage all of your business and personal paperwork!
So Sign Up NOW & you'll be INSTANTLY eligible to WIN A NeatReceipts Scanner! And once you've registered on Fab & Fru, we'll automatically enter you to win our Giveaway each week!
|
Print