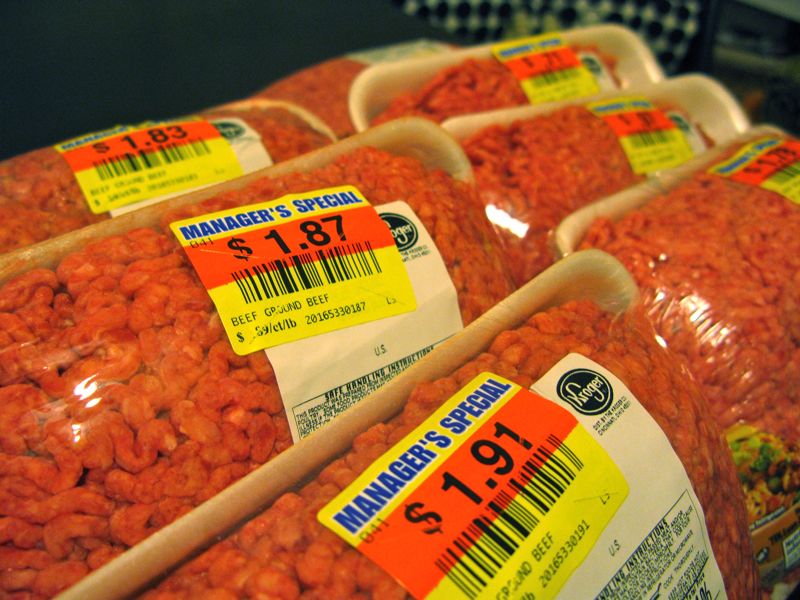 Our friend Kay just loves a bargain.  But frankly, when I went grocery shopping with her the other day, I got a little grossed out…
She had graciously invited me and my kids over for dinner after our shopping excursion, but I had been cringing my way through the store as she bought all her perishables right before they were supposed to perish!  She sought out every single 'Manager's Special' cut of meat, dairy product and grabbed up the produce 'on special' – namely sort of sad looking peppers in cellophane bundles.
Now, I know that Manager's Specials can also be new items that the store just got a great deal on, but in this case, it was the other kind – namely that stuff was getting close to the expiration date, and they had to move it out!
While I respect her desire to save money, I have to admit, the idea of buying almost expired food really doesn't whet my appetite.  And the idea dinner that night made me gag just thinking about it…
Kay thinks I am being ridiculous and says that the store wouldn't sell an item if there was anything wrong with it.   She says that I am wasting money, and insists that she is just a savvy consumer!
Am I silly for losing my appetite over Kay's frugal food ways?  Or is her fridge filled with cheap food and a stomach virus just waiting to happen? Tell us what you think!
|
Print