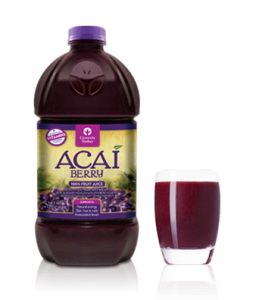 Check out this week's FAB & FRU FIND! Buy a Genesis Today Juice and get a second one FREE!

They're packed with nutrients, including vitamins, minerals, essential fats, protein, and especially antioxidants. What's so great about antioxidants, you ask? They combat free radicals in the body. Those powerful superfruits aren't just AN ingredient in Genesis Today's products, they're the primary ingredient. The Acai Berry, Resveratrol and Goji berries are great beauty secrets and super trendy. Use this coupon at Walgreens and get two of their delicious and healthy juices for the price of one!
Sign up now for the Fab & Fru newsletter, and you will receive great deals like this EVERY WEEK!
|
Print