by Kathy Pape – January 31, 2010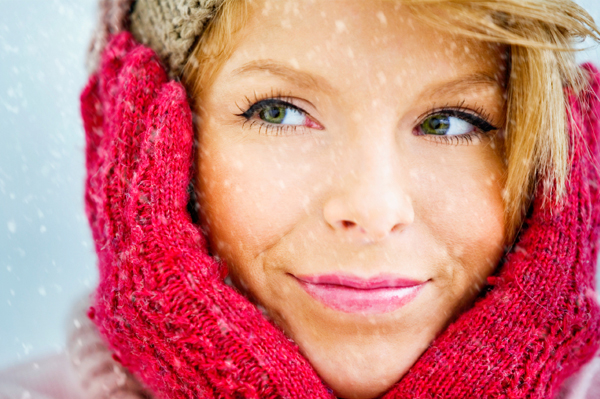 5 Looks to Spice Up Your Winter Wardrobe
February may just be the dreariest month of the year.  And with the endless snow storms the country has faced so far this winter, the likely hood that Mr. Groundhog will see his shadow this week is next to certain.  My prediction– snow boots and sweaters will remain our fashion staples for AT LEAST the next six weeks!
If you're anything like me, the novelty of wearing your cozy winter wardrobe wore off about three blizzards ago. Luckily, the SALES are on and our friends, Hollywood stylists Saba Salehi & Laura Schuffman and Jennifer Bourgoyne have some Fab & Fru tips that will help change our cold weather fashion attitudes, and give our winter wardrobes the boost they need to take us all the way to spring!
Shorts Anyone?!
Saba & Laura style some of the hottest celebrities on TV, and they encourage everyone to break out of their comfort zones.  How fashionable do women look when they wear shorts paired with tights or leggings and boots?  I've always envied this look in the fashion magazines so don't be afraid to try it.  There are great winter shorts made from wool, heavy corduroy and leather so they keep you just as warm as a skirt, and they give you that extra sense of style.
Cowboy Boots
Jennifer swears by cowboy boots!  Everyone has a pair of black leather boots that are functional and fashionable, but they don't add the WOW factor to your outfit.  Head south and warm things up with a fun pair of Cowboy Boots.  You can wear them with jeans, pants or leggings and you get bonus points if you rock them in the spring with a cute tee and skirt. -Remember, buying boots is an investment.  Buy something comfortable, well made, and a pair that you will wear for years to come!
Leg & Arm Warmers
These aren't just flashbacks from the 80's- they're actually stylish accessories that will keep you warm!  The whole "layering" look is really in right now, and a classy pair of legwarmers can take your winter look up a few notches.  They're inexpensive and look adorable with leggings and flats.  You can even make your own arm warmers from an old sweater – and they add a surprising pop of color to a monochromatic outfit!
Thrift Store Leather Jacket
Be Fabulous & Frugal in a vintage leather jacket!  It takes some shopping time to find the right jacket for you, but you never know what your local thrift store has in stock.  Check the men's section too for small sizes. A great beat up leather jacket paired with a nice pair of pants and boots gives you an edgy, put together look that people will think you spent a fortune on!
Add a Splash of Color
Fun tights, socks, scarves and gloves are all fantastic ways to brighten up your winter look.   Saba & Laura even suggest going for a beautiful, cherry red lipstick to keep you looking fresh and vibrant.  It's not just  all about the clothes you know…
Don't worry ladies; spring is right around the corner! But if you want to shake off the winter blahs, shop the sales racks for a few inexpensive signature pieces to help get you through the last of the Arctic blasts.  Before you know it, it will be time to shop for bathing suits – which is usually traumatizing enough that you'll be wistfully reminiscing about your winter wardrobe!
|
Print