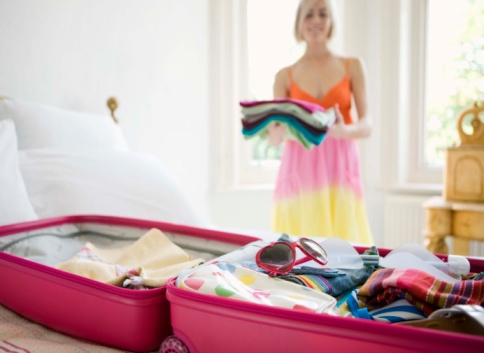 Show Me The Money.
Cash. Decide beforehand how you'll get cash. If you want a little local currency to get you through the first day or so, convert your money at a major hometown bank. Airport converting counters carry fees and can be confusing if you don't speak the language. A leftover coin or two is a fun memento, but $40 in leftover dinar? Not so much.
Credit. Do some research to see if most vendors in your destination take U.S. dollars. Either way, you can rely on a debit card and ATMs for the rest. Yes, there are ATM fees, but they're usually less than the foreign transaction fees of many credit cards. These universal MasterCard and Visa ATM locators should prove helpful. If you insist on swiping for your stroopwafels, double-check your credit card company's policy on overseas transactions.
Checks. Skip the travelers checks entirely, since they're going the way of, well… non-travelers checks.
Set Your Away Message.
No, not on your work email—on your financial life. Let your banking institutions and credit card issuers know where you're going and when. Fraud protection is great, until you learn that your credit card company can't picture you on safari and suspends your card mid-trip. Also take a few minutes to photocopy your passport, driver's license, plane tickets, and credit cards, and leave those papers with someone not lucky enough to go with you (we've found dads to be generally reliable). You may also want to pay your bills early to avoid accidentally missing the due dates.
Print