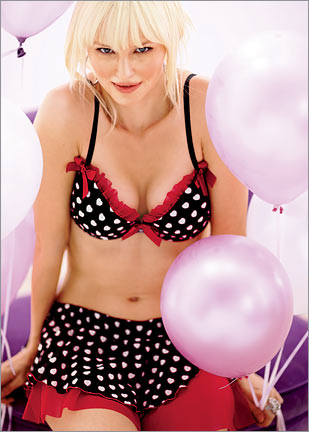 Check out this week's FAB & FRU Valentine's Day FIND: 20% OFF Everything  at Frederick's of Hollywood! Use the exclusive Promo Code: FABANDFRU to claim your Valentine Discount.  Offer expires 02/13/11.
Frederick Mellinger believed that incredible lingerie could make a woman feel beautiful from the inside-out. He was right! More than fifty years later the company is till the leading trendsetter in intimate apparel and has earned a renowned reputation for flattering women of all sizes with it sexy signature style!
Frederick's of Hollywood is an innovative, world renowned brand that captures the excitement and glamour of Hollywood by offering sexy styles that make women feel romantic, desirable and confident. They take pride in their company, its heritage, its integrity and its product will remain the foundation of Frederick's of Hollywood.
Sign up now for the Fab & Fru newsletter, and you will receive great deals like this EVERY WEEK!
|
Print