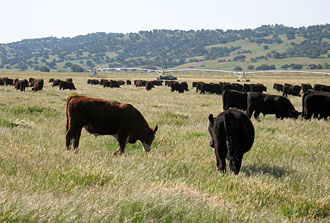 Check out this week's FAB & FRU FIND! Get 25% Off Grass-Fed Petite Tender Roasts from Hearst Ranch in California! Use Promo Code: PT25
Hearst Ranch likes to keep things simple…
Their cattle live a completely natural existence as foragers and grazers. Grazing enhances a complex and balanced mosaic of native grasslands, which in turn maintains the vigor and distribution of their habitats, ensuring a sustainable food system.
They are the nation's largest single-source supplier of free-range, all-natural, Grass-fed and Grass-finished beef. Practicing sustainable agriculture and management-intensive grazing on our two ranches in Central California, Hearst Ranch Grass-Fed Beef is one of a kind!
Sign up now for the Fab & Fru newsletter, and you will receive great deals like this EVERY WEEK!
|
Print