by Brandi Savitt – February 11, 2011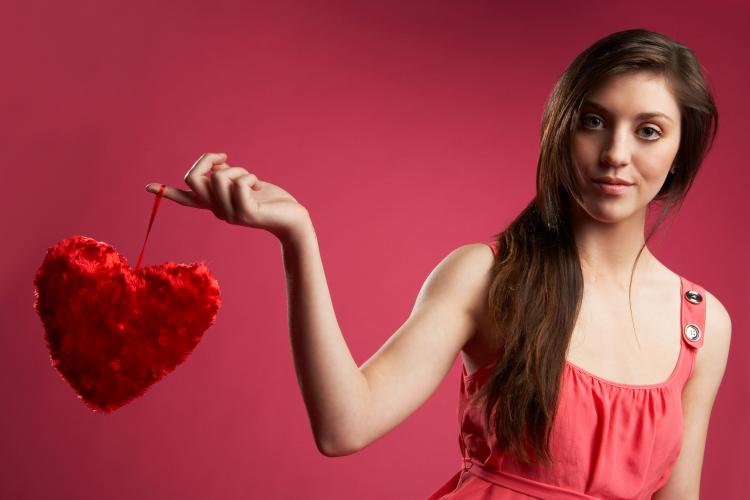 5 Offline Ways To Find Love
If you're single this Valentine's Day, and looking for more than a virtual wink from someone random on your favorite internet dating site, try focusing on yourself instead of on a cyber mystery mate.  There are lots of Fab & Fru OFFLINE – old fashioned – ways to meet new people.  So, what are you waiting for? Get out there!  You'll be surprised how exploring a new interest may not only lead you to meet new friends and broaden your own horizons, it just might help Cupid lead you to that special someone!
Take a Class
Don't worry – I'm not suggesting that you enroll in a post grad calculus class in the hopes of finding true love.  But taking a class about something that you have a strong interest in – even if it's just a one night seminar – is a excellent way to meet new people!  Study a new language, learn about local architecture, take a cooking class, a woodworking course, beer making, or even consider joining a discussion group about current events – just let your passions guide you.
–One tip though- think co-ed! If you're looking for a hot straight guy…a knitting class probably isn't the best idea…
Check Out Community Events
From wine tastings at your local wine shop, to readings at your local bookstore, to parties at your church or temple, you might be surprised at how many free events there are going on in your own neighborhood that draw in cool, single people that you've never met!  Join your community yahoo group and check out the local specialty shops to see who's hosting your next Saturday afternoon adventure.  You never know – the love of your life just might be having the same brilliant idea to do something new!
Join a Sports League or Training Group
Looking to get in shape or rediscover your inner jock? Why not sign up for a co-ed softball, soccer, tennis or squash league?  Running clubs and triathlon training groups are also fantastic ways to meet new people.  Getting involved in sports not only will help you look & feel your best, you can set personal achievement goals while actively scoping out the competition- so to speak…
Volunteer
Do you have a cause that you feel passionately about?  How many years have you been planning to go help out in your local soup kitchen?  Well, what are you waiting for?! Whether it's an hour a day or an hour a month: go get involved!  Actively giving back to your community and working with others to make a difference is not only inspiring, but all that good energy will help you attract like-minded people into your life.
Go Out With Your Friends' Friends from Work
Workplace romances are a dime a dozen – and usually without a happy ending.  But encouraging office mingling – with your friends' office mates- is a whole other story, and a great way to mix it up!  Sure, it takes a little effort to arrange a successful non-calculated feeling mixer- but it could lead to a whole lot of fun!
Get a few Fab friends together, who work in different fields, and schedule a happy hour gathering after work one evening.  Have each of your friends bring one or two single friends from their office, and see what happens! You may just end up with a unique group of artists, doctors, lawyers and – who knows? – zookeepers..  The point is you'll meet people you would have never met otherwise…and it might just lead to love!  If nothing else, you'll probably have an interesting evening talking to people who do things totally different from you…
Love, American Style
So, yes, while it might be the new American Way to find romance online, sometimes getting back to the basics can be refreshing- and fulfilling in more ways than one.  Mingling with real people rather than countless profiles, may be just what you need!  No, it's not as easy as hiding behind the veil of email, but — by exploring your own interests more, with others who also share them, you may just find the love of your life while doing something that you love to do!
|
Print