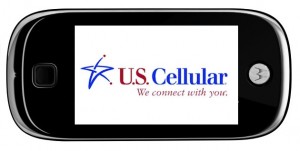 SIGN UP NOW for the Fab & Fru newsletter and you will receive great deals like this EVERY WEEK!
BUY 1 US Cellular Phone & Get 5 FREE!
From now until April 21, U.S. Cellular is offering their family-sized buy-one-phone-get-five-free deals:
•    Customers who buy a Samsung Mesmerize (a Galaxy S device) for just $99.99 can get up to five LG Optimus U smartphones free
•    Customers can buy one Samsung Messager Touch for $29.99 and get up to five Samsung Profiles free.
Sometimes keeping track of your family's schedules can be a full time job within itself. Between carpools, doctors appointments and errands, there's no time for a break in communication.  Imagine if your child could call you to tell you his football team was practicing late or your daughter could tell you she caught a ride home with a friend… All of these things are possible with a family plan, truly dedicated to keeping your family in touch.
Print