by Brandi Savitt – March 11, 2011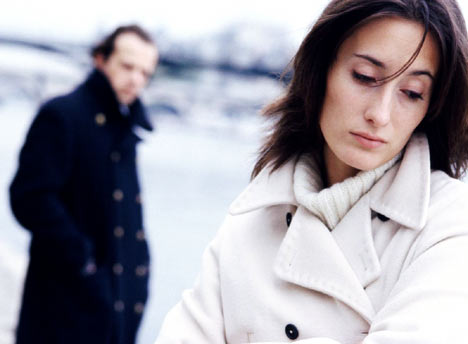 Recognize the Signs & Get Help
Domestic abuse is not a topic that anyone of likes to think about, but the truth is about one in four women in the United States will fall victim to domestic abuse at some point during her lifetime.  While most people tend to associate abuse with physical violence, emotional and financial abuse are often overlooked, but are equally as controlling and dangerous.
Money often plays a huge role in abusive relationships, and no one is immune.  Domestic abuse can happen to anyone of us.  It has nothing to do with your age, economic status, education, race or religion.  Learning how to recognize the signs to help yourself or those you love is the first step in getting help.
What Is Financial Abuse?
Financial abuse often accompanies other forms of abuse, and therefore is frequently overlooked.  When an abuser manipulates their spouse or partner with money, the victim often becomes dependent and fearful- feeling that they have no choice but to stay in their relationship.  Here are some of tactics abusers use to financially control a partner:
Controlling all financial decisions
Withholding money & access to financial accounts
Preventing someone from attending work or college
Making it difficult for a person to keep a job by interfering with work performance through harassing and monitoring activities like frequent telephone calls or visits to your workplace
Demanding money earned by a person to be handed over
Holding on to credit cards, debit cards or check books
Controlling bank accounts, telephone or computer access
Running up debts in a person's name
Keeping Child Benefit or money allocated for bills and groceries for personal use
Giving gifts, but expecting things in return
Making a person account for every penny they spend
Stealing the identity of victim
Stealing money or property from the victim or their family
Forcing a person to file fraudulent tax claims
Withholding physical resources including food, clothes, medications or shelter
Forcing a person to work in a family business for little or no pay
Refusing to work to help support the family
Justifying their controlling behavior as appropriate for their culture or religion
|
Print
Pages: 1 2